Sebastian Vettel's helmet designer, the talented Jens Munser, has whipped up a special rainbow motif for this weekend's Turkish Grand Prix.
Vettel's lid and its 'Together as One' theme is a salute to diversity and harmony in the world, both of which we abundantly need during these troubled times.
But the design also incorporates the famous words of aviation pioneer Amelia Earhart - "No borders, just horizons, only freedom."
Earhart, who was the first women to fly solo across the Atlantic in 1928, disappeared over the Pacific Ocean in 1937 along with her navigator Fred Noonan while attempting to circumvent the globe.
"The focus of this new helmet design is a rainbow as a symbol of the diversity of people in a united and harmonious world," Jens Munser wrote on Twitter.
"The color spectrum is embedded in the basic color of the helmet, which flows from white into black without separation."
The design obviously carries a timely message of hope for humanity, but Vettel's fans are likely also counting on the one-off lid to deliver a bout of luck to their favourite driver this weekend.
10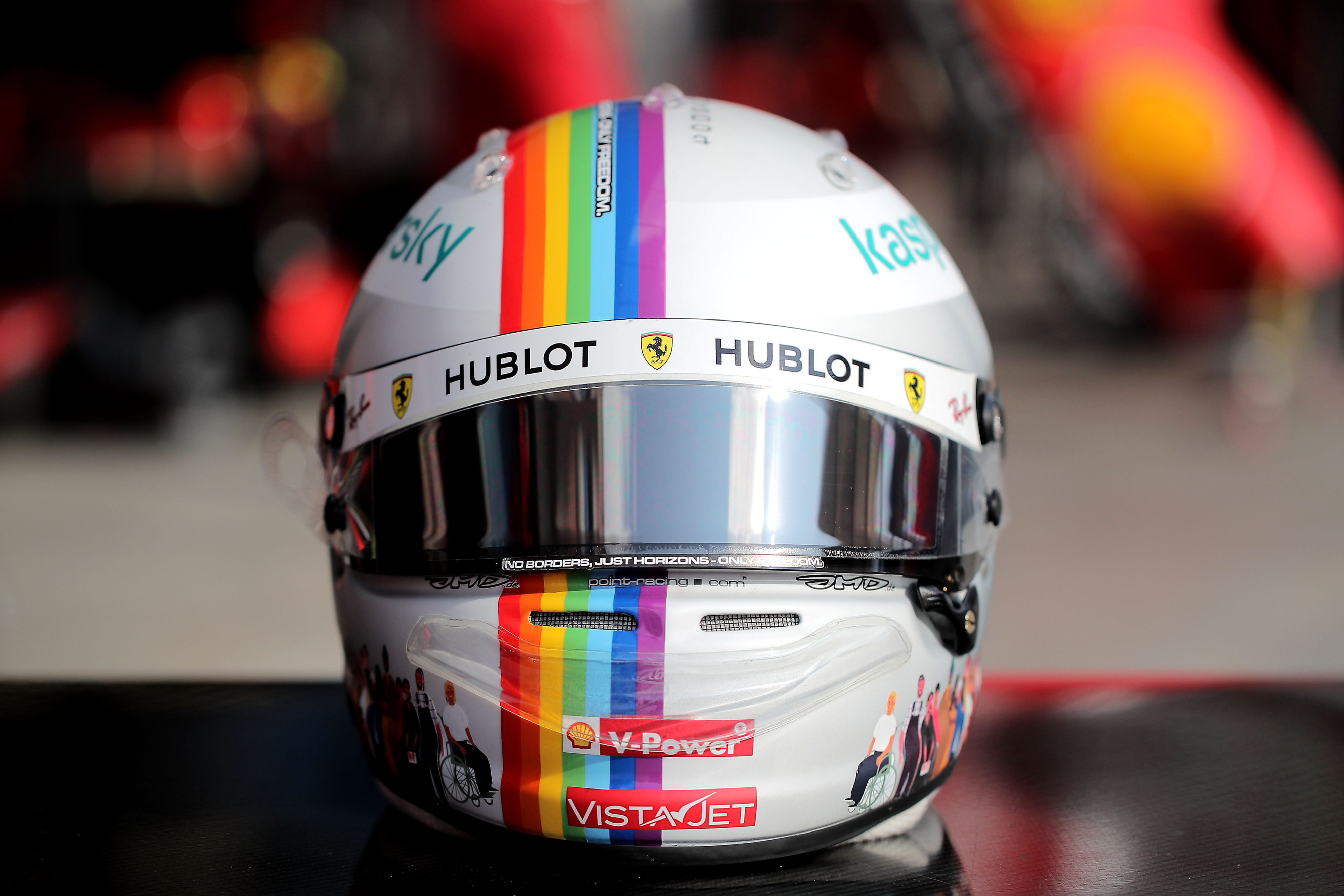 Keep up to date with all the F1 news via Facebook and Twitter