Haas team boss Guenther Steiner says he was comfortable signing up F2 racer Nikita Mazepin for 2021 despite the young Russian still having to secure his F1 superlicence.
Mazepin current sits third in the FIA Formula 2 Championship standings ahead of the series final rounds this weekend at Sakhir.
Only a dramatic turn of events in Bahrain would set back Mazepin in the F2 championship's final standings and put the 21-year-old at risk of missing out on a superlicence. But that's a "slim" risk Steiner accepts.
"Obviously we spoke with the FIA when we started the conversations about it, how this would work," Steiner explained, quoted by Motorsport.com.
"I don't think we have got this problem anymore. There is still a mathematical possibility that he doesn't get one, but it's slim. I think I'll take that risk. I've taken bigger risks than that one.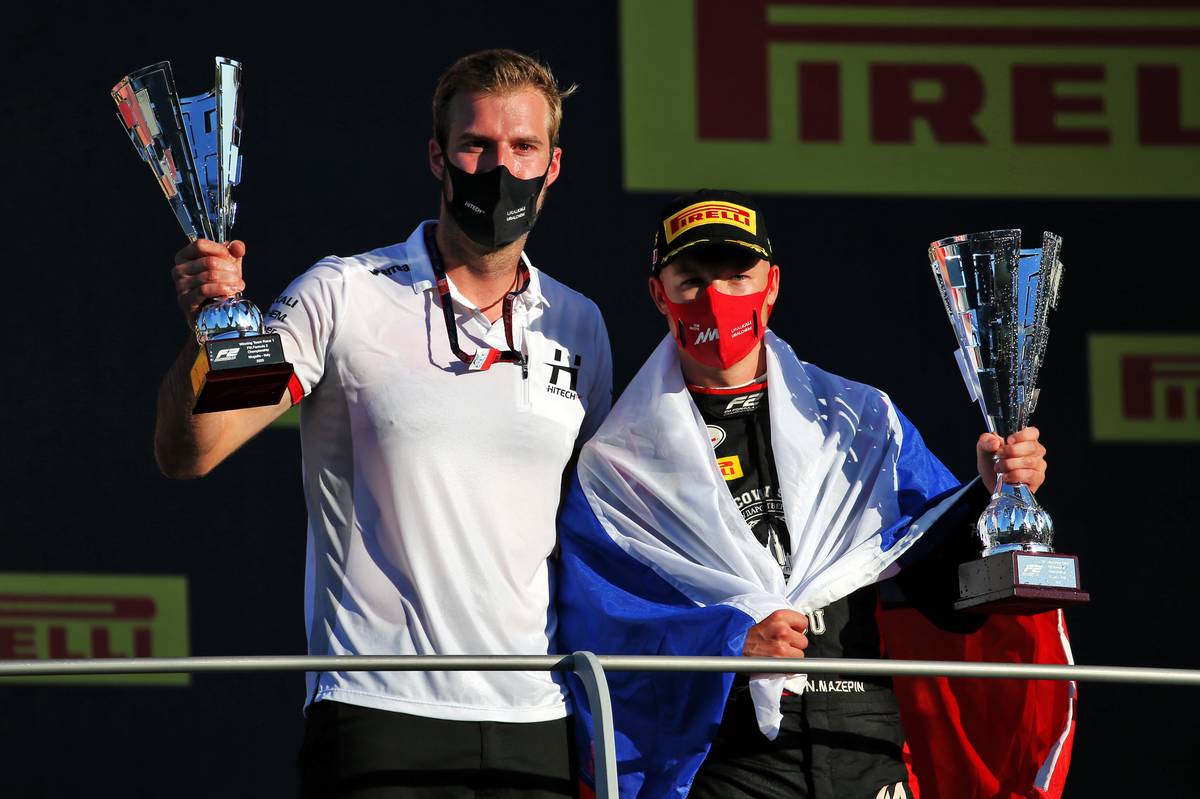 "So in the end I think we get one. But we played around a few scenarios, what could be done, what should be done, but I think it's difficult. The best is always to get it by the points.
"Again, I cannot say it will happen. But I am a big believer that he will get the points he needs to get the superlicence.
"So I'm not going to go into what did the FIA say because we never came to a conclusion, because it's always let's try to do it on points. And that's what we're doing.
"He did it himself. Again, that shows he didn't get nervous or anything about it. He went out there last weekend and was told he needed to get points so you secure your own superlicence, without asking any help."
As for Mazepin, the young gun is ready to step up to the next level despite a challenging year in F2.
"I feel ready for F1, I'm 21 years old. I had quite a few seasons in single-seaters now," he said. "And I believe that faster cars do suit my driving style.
"And regarding the F2 championship, I think it's been quite a challenging year. When I went to race with Hitech Grand Prix, they hadn't existed in F2 previously.
"So although it's only 12 people, everybody needed to blend in with each other. And it was a big task, but I think the team's handled it fantastically.
"And for us to be able to do reasonably fast pit stops, make less mistakes than some teams do with starting set-ups etcetera, I think it's an achievement.
"It's worth noticing, and especially given a few penalties I've had this year – that perhaps I haven't agreed with – I think the overall championship table's looking promising."
Gallery: The beautiful wives and girlfriends of F1 drivers
Keep up to date with all the F1 news via Facebook and Twitter