In Formula 1, major strategic decisions between potential partners are typically signed and sealed at least a year in advance, so current rumors of a possible tie-up between Sauber and Renault from 2022 are not only credible, they also make sense.
According to sources close to the Swiss outfit, Alfa Romeo - which extended last October its support of Sauber Engineering, but only for the 2021 season - will likely depart Formula 1 at the end of the year.
While the legendary Italian manufacturer posted record sales for the fourth quarter of 2020, the company continues to struggle overall in Europe, with its Stelvio and Giulia models, which area heavily promoted by Kimi Raikkonen and Antonio Giovinazzi, delivering disappointing sales last year.
The weak numbers, coupled with the ongoing strategic review taking place within the new Stellantis automotive group which now groups the Fiat Chrysler and Peugeot PSA brands, inevitably imply an uncertain future for Alfa Romeo.
The termination of Alfa's financial support and title sponsorship of Sauber could also signify the end of the Hinwil squad's technical partnership with Ferrari, an eventuality team boss Fred Vasseur touched upon recently.
"We're tied to Ferrari until the end of 2021," Vasseur told Blick. "Then we'll have to go over the books because the next contract should run from 2022 to 2026 because of the new cars.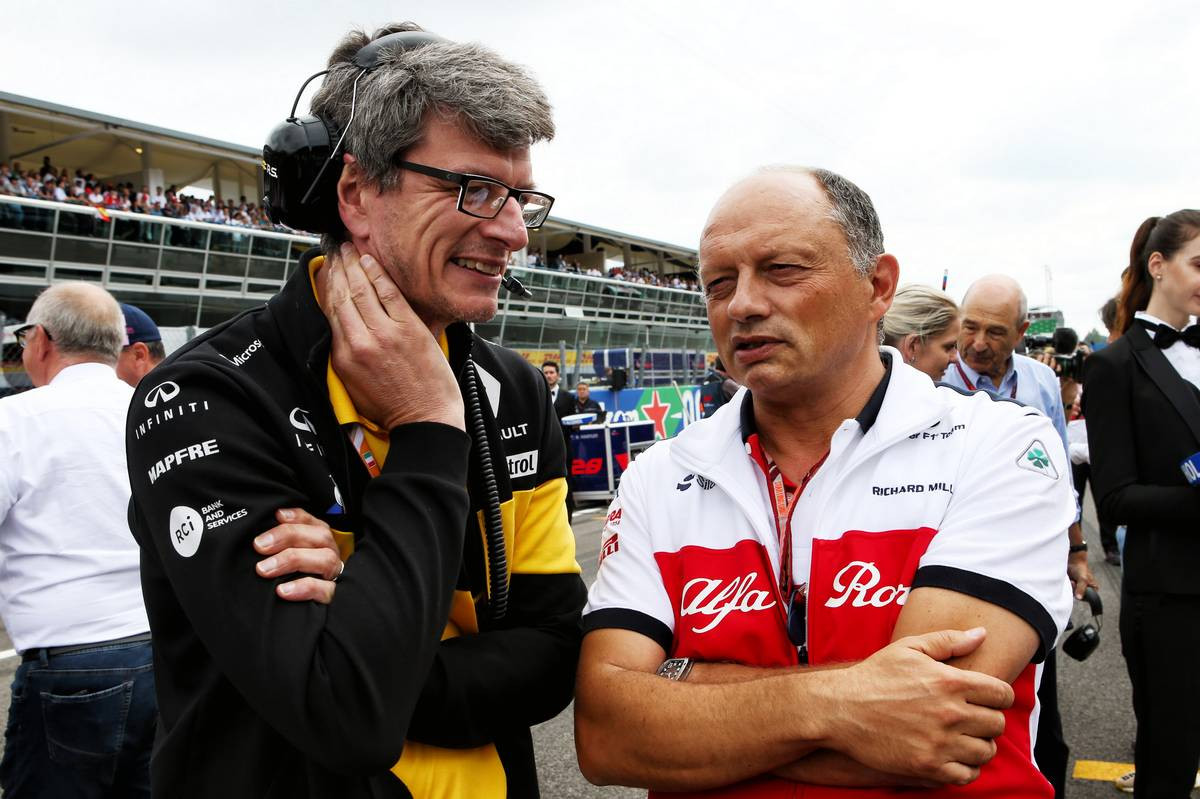 Ferrari's decision to enhance its technical collaboration with Haas from this season, while done in part to comply with the introduction of F1's budget cap, is perhaps also a sign of a future cessation of its partnership with Sauber.
Cue Renault, the obvious partner of choice to power the Swiss outfit's cars from 2022. First of all, the French manufacturer's Alpine F1 team will be the sole recipient of the Renault engine this season following McLaren's decision to switch its allegiance to Mercedes.
The change thus leaves a fair amount of V6 hybrid units stocked up in the workshops of Viry-Châtillion, waiting to find a new home.
Secondly, following his spell at the helm of the Renault team upon its return to F1 as a works outfit in 2016, Vasseur is obviously well acquainted with his former employer, while potential synergies abound between the Renault and Sauber entities.
For Alpine F1, the commercial visibility and technical data offered by four cars powered by its engines instead of two is an enticing proposition, even in the event of a likely freeze on engine development from 2022.
Another potential area of collaboration would be Renault's young driver program. There's a strong chance that Sauber's line-up will be entirely renewed next year, with Raikkonen sailing into a plush retirement and Giovinazzi - no longer supported by Ferrari - left on his own.
A cooperation between Sauber and the Alpine Driver Academy would provide an additional outlet for the latter's leading young guns, namely F2 chargers Guanyu Zhou, Christian Lundgaard and Oscar Piastri, or FIA F3 runner-up and Vasseur protégé Théo Pourchaire.
Regardless of what the future holds, a season of challenges awaits Sauber.
Gallery: The beautiful wives and girlfriends of F1 drivers
Keep up to date with all the F1 news via Facebook and Twitter