Former F1 team owner Eddie Jordan says he would have no interest in running an F1 team in the sport's current "corporate and institutionalized' environment.
Jordan graduated to F1 as a team owner in 1991, the Irishman's outfit achieving four wins and 19 podiums as it competed at the highest level independently until 2005.
Jordan Grand Prix was sold thereafter to Alex Shnaider's Midland Group before it transitioned in the following years to Spyker F1, Force India and finally Racing Point under the ownership of Canadian billionaire Lawrence Stroll.
While Jordan has remained close to Formula 1 over the years, working recently as a consultant with Britain's Channel 4, but the 72-year-old believes he wouldn't feel comfortable managing an operation today in partnership with a manufacturer or an investment group.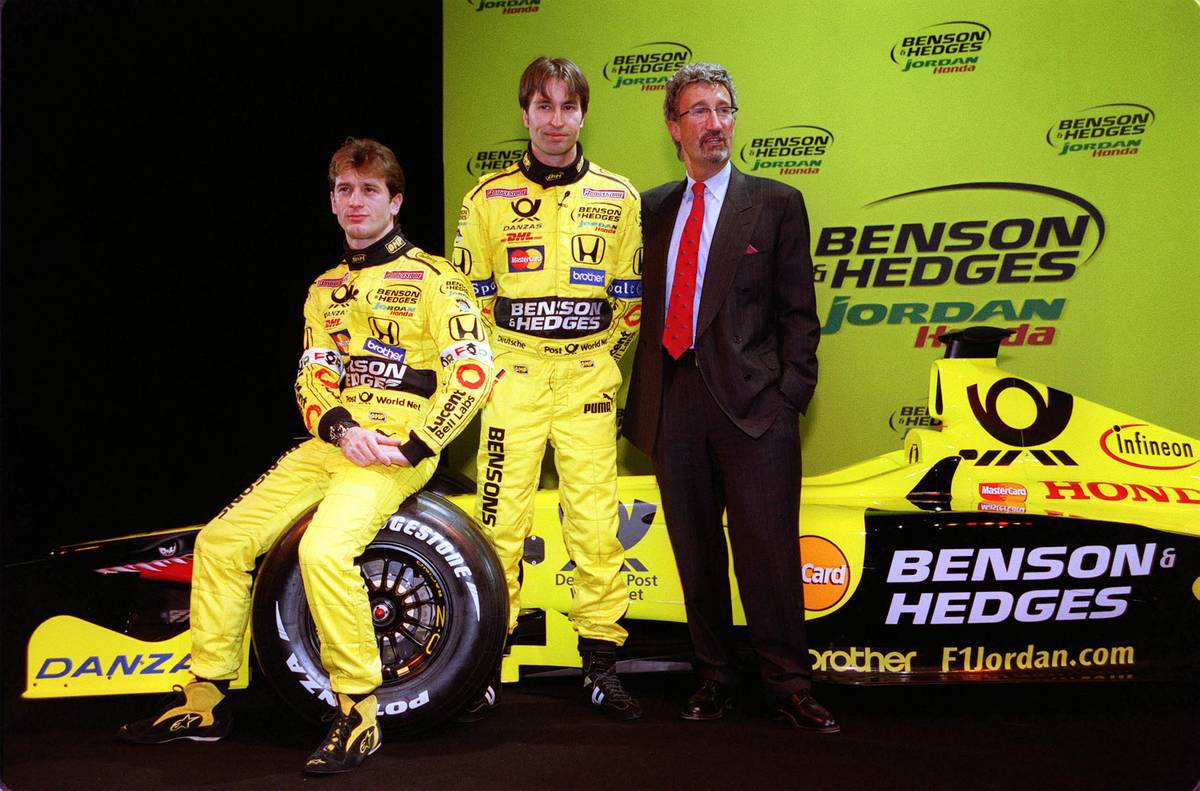 The days of the independent F1 team owner have long since passed, insists Jordan.
"I don't want to be blunt, but I wouldn't," he told The Race. "It's so different. Not better, not worse, just different. I think it's becoming hugely corporate, institutionalised.
"It just needs a very highly qualified, very understanding type of person.
"You really don't see the style of Ron Dennis or Frank Williams or myself, whether it be Ken Tyrrell or Jackie Stewart or all of these people, including Tom Walkinshaw.
"These were, as Bernie [Ecclestone, long-time F1 boss] used to call them 'owner drivers', so in other words you went in there, it was your money that was at risk.
"If Bernie paid you, you had enough money to keep going and if he didn't pay you, basically you'd struggle."
Read also: Jordan says Mercedes continued domination in F1 'a problem'
Jordan says that as an "old fashioned" team owner, he had his "finger on the pulse" back in the day. And he enjoyed having no one to answer to but himself.
"I'm just a deal jockey, that's what floats my boat," he added.
"I love, love, love Formula 1, but I would not see myself in there because I don't know who would employ me other than somebody to just front up something.
"At Jordan it was a full-on involvement, I had my finger on the pulse I will say, most of the time.
"I don't want to blame money because we did have some money, but I think we did perform particularly well.
"I enjoyed the fact that I didn't have or didn't want to have somebody telling me what to do.
"And that's just very old fashioned, isn't it really? Very old fashioned. But I have to believe that it was the right way for me."
Gallery: The beautiful wives and girlfriends of F1 drivers
Keep up to date with all the F1 news via Facebook and Twitter