Formula 1 has confirmed that it will stay at Suzuka until at least 2024, a three-year extension to the circuit's existing contract to host the Japanese Grand Prix.
The multi-year deal between Formula 1 and race promoter Mobilityland, a subsidiary of Honda, was announced overnight.
"I am truly delighted that Formula 1 will continue to race at Suzuka Circuit for another three years," Formula 1 CEO and president Stefano Domenicali said in a statement released by the sport's management team.
"Japan holds a special place in the hearts and minds of F1 fans all over the world, and Suzuka has played host to many of the sport's most legendary moments, with 11 Drivers' titles being decided there.
"The Japanese Grand Prix has always showcased gripping, edge-of-your-seat drama, and I am thrilled we can continue to bring the action and excitement that is Formula 1 to the passionate motorsport fans of Japan.
"This extension is part of our long-term commitment to growing the sport in Asia, and we are pleased to be able to continue our successful relationship with Mobilityland."
As well as Suzuka, F1 also holds races in Singapore and China, and still hopes to stage an inaugural event at Vietnam which was on the calendar for 2020 until the coronavirus pandemic caused a major revamp of the schedule.
Kaoru Tanaka, President Representative Director of Mobilityland Corporation, confirmed that "As a result of repeated negotiations with Formula 1, we have been able to conclude a contract on hosting the event from the year 2022 and onward.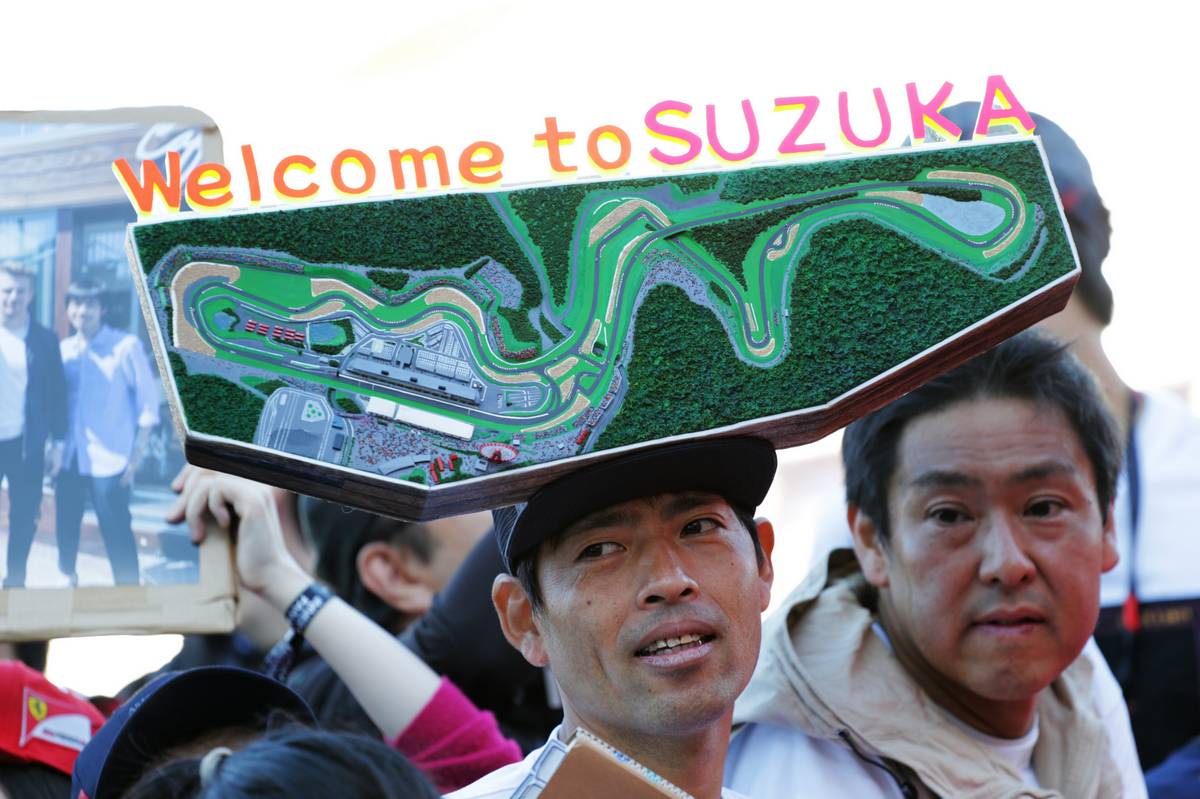 "We are determined to continue to our efforts together with local residents of Mie Prefecture and Suzuka City so that Suzuka Circuit will continue to be loved by fans all over the world and contribute to the prosperity of the motorsports culture.
"In 2022, Suzuka Circuit will celebrate its 60th anniversary," he continued. "In addition to the Formula 1 Japanese Grand Prix that will be held from the year 2022 and onward, we will take on new challenges for the future."
He added that they would also be "cherishing the history and traditions of the sport so that we may provide fans with surprises, joys and emotional experiences."
There had been concerns that Honda's decision to pull out of F1 at the end of the current season might mean that Suzuka would also end its hosting agreement with the sport.
However the arrival of Honda rookie Yuki Tsunoda at AlphaTauri should ensure continued interest in the sport in Japan, helping all parties involved to reach a new deal to keep F1 at one of its most iconic circuits.
The Suzuka International Racing Course first opened its doors in 1962 and has been the venue of the Japanese Grand Prix since 1987 when Gerhard Berger won for Ferrari.
It was dropped during 2007 and 2008 in favour of the Toyota-owned Fuji Speedway, but has been back on the calendar ever since with winners including Red Bull's Sebastian Vettel and McLaren's Jenson Button.
The last six races have been won by Mercedes, with four wins for Lewis Hamilton and victory for Nico Rosberg in 2016. The last race to be held here in 2019 was clinched by Valtteri Bottas, one of four wins for the Finn that season.
Last year's race was cancelled due to coronavirus restrictions affecting global travel.
Gallery: The beautiful wives and girlfriends of F1 drivers
Keep up to date with all the F1 news via Facebook and Twitter