Fernando Alonso praised Alpine teammate Esteban Ocon for his dedication and hard work, underscoring how the Frenchman's efforts at and away from the track are benefitting the Enstone squad.
At Imola, Ocon realized a feat of sorts when he outqualified Alonso, as it marked the first time since the 2017 Malaysian Grand Prix that the Spaniard was outpaced by a teammate in the Saturday session.
Back then, the achievement was the prerogative of Alonso's McLaren teammate, Stoffel Vandoorne. Alas, the latter's exploit was short lived, with the merciless Alonso crushing the Belgian charger in qualifying 21-0 the following year.
Only time will tell if Ocon can improve the inner-team stats, but so far Alonso is delighted with the unity and collaboration with his young teammate whose work ethic has also impressed the two-time world champion.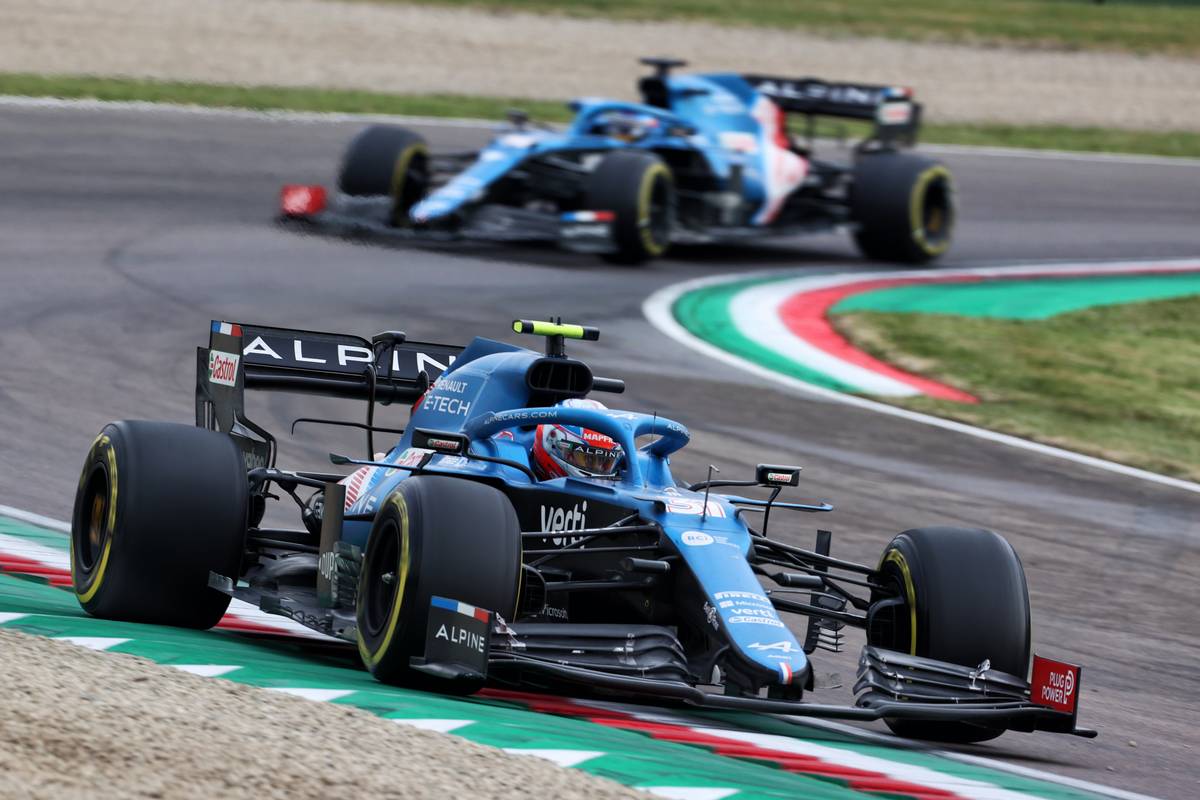 "Definitely I'm impressed and I'm happy to have Esteban alongside me," Alonso said.
"He's very professional, he works very hard, not only here trackside but also in the simulator.
"We shared a lot of stuff. While either of us is in the simulator, we try to be connected and work towards a better car.
"I know that he puts a lot of dedication into the team. It's good for both drivers when you have a teammate who works very hard, so he's doing that.
"At the same time, you want to be as fast as your teammate or a little bit faster every time. This time [in Imola qualifying] it didn't work into that way, but I will try the next one."
Read also: Alonso the 'Godfather of everybody' at Alpine
On the other side of the Alpine garage, Ocon is quick to return the compliments, admitting that it felt "special" to race alongside a driver he has long admired.
"A lot of people have told me things about him, and what I am seeing from the inside, I am really enjoying the cooperation so far," explained Ocon.
"Fernando has a lot of honesty, so when he says something, he means it.
"We have very similar comments about the car and it is working really well. He has been very nice with me so far and he was one of the guys I was looking up too when I was younger.
"It is very special for me to have a cooperation with Fernando, and I think it is going to be close all year."
Gallery: The beautiful wives and girlfriends of F1 drivers
Keep up to date with all the F1 news via Facebook and Twitter