Antonio Giovinazzi says if Alfa Romeo can extract a bit more performance from its car on Sunday, he could be set to enjoy a "mega" home race at Monza.
Giovinazzi is fighting to retain his seat with Alfa Romeo for 2022 amid rumors that the Swiss outfit is considering several alternatives to the Italian.
But the 27-year-old is keeping his head, and after qualifying P10 on Friday - his second Q3 in a row - he put in a strong performance in Saturday's sprint race which he concluded P8 after fending off in the short event the Red Bull of Sergio Perez.
However, Giovinazzi will line up seventh on the Italian Grand Prix grid following sprint race winner Valtteri Bottas' demotion to the back following Mercedes' decision to add a new power unit to the Finn's pool of hardware.
"It was again a positive day," said the Italian. "We saw already this morning [in FP2] that the race pace was there.
"I focused on the start, gained a position there and gained a position to Perez and after that, it was just keeping the position.
"It was not easy in the end of the race to keep Perez behind, but really happy. Tomorrow we start P7 and let's see what we can do from there."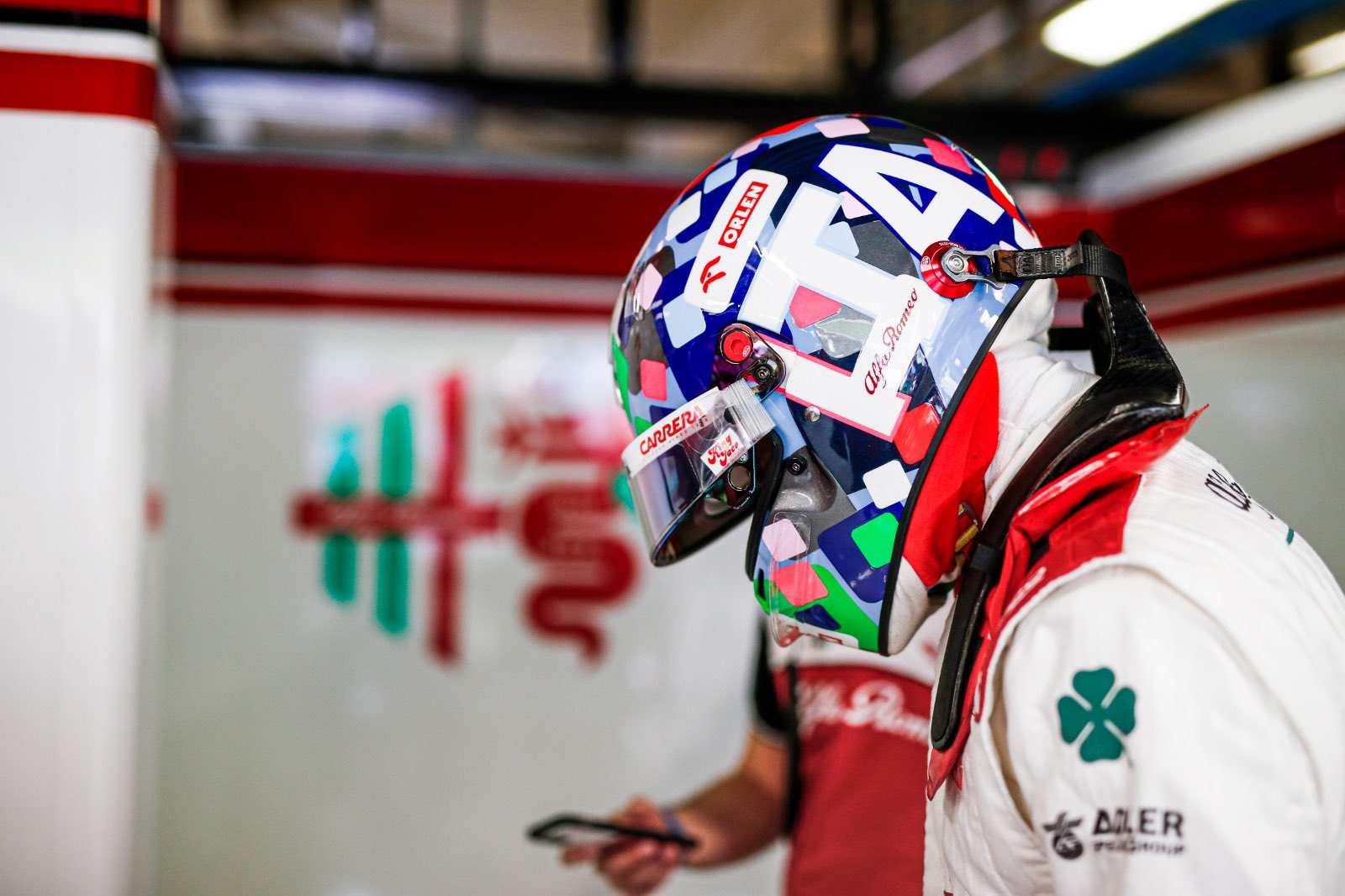 Looking ahead at his race prospects, Giovinazzi noted the strong straight-line speed of his C41 that could help his performance in Sunday's race.
"I'm pretty happy actually with the speed on the straight." he said. "In Monza, it's important so for sure we have pace.
"So tomorrow, if we take another step it will be mega."
Gallery: The beautiful wives and girlfriends of F1 drivers
Keep up to date with all the F1 news via Facebook and Twitter