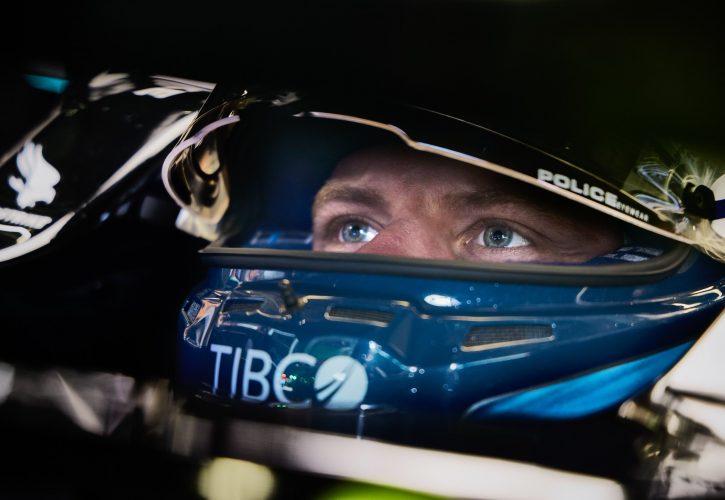 Valtteri Bottas says his five years of racing alongside Lewis Hamilton at Mercedes taught him a lot about himself and also that Formula 1 is "so much about the head".
Going up against the most successful driver on the grid was always going to be a challenge for Bottas when the Finn was recruited by Mercedes boss Toto Wolff in early 2017 in the wake of the unexpected retirement of reigning world champion Nico Rosberg.
Bottas gave it his best shot and achieved some remarkable performances on his day, winning ten Grands Prix with Mercedes, 20 pole positions and finishing twice runner-up to Hamilton in the Drivers' championship, in 2019 and 2020.
But beyond his own track record, the now Alfa Romeo driver took away some precious learnings from his five seasons at Mercedes alongside Hamilton.
"I've definitely learned a lot about myself," said Bottas. "I've learned how this sport is so much more mental.
"If you really compare if it's a physical or mental sport, I feel like it's so much about the head.
"Definitely, I've learned just to accept mistakes and learn from the mistakes. That learning part and being able to learn to be honest to myself, that's one big thing."
Any F1 driver worth his competitive spirit will always have a hard time dealing with a defeat at the hands of the man sitting on the other side of his team's garage.
And as someone who frequently questioned and challenged himself, Bottas was no exception during his tenure with Mercedes, but the 32-year-old learned to not consistently put himself down after losing out against his teammate.
"There was always a risk for me to try too hard," added Bottas. "Not allowing myself enough time to get to the point where I wanted to be, so just allowing myself to accept that it's quite tricky to go up against Lewis and I can't always beat him.
"That's just a fact because of his consistency, his talent and the work he puts in.
"I also know I can do it, just not maybe beating myself up too much when that doesn't happen. That's been quite a big thing," he concluded.
"I just learned what works for me, in terms of the mindset going to the races, and what to do between them."
Keep up to date with all the F1 news via Facebook and Twitter