Mercedes F1 boss Toto Wolff admits to being in "two minds" over Nikita Mazepin's forced exit from F1, insisting the young Russian driver deserves to be in F1.
On Saturday, the Haas F1 team terminated the contract of its Russian sponsor Uralkali, a move that left the US outfit with no other choice but to also cancel Mazepin's contract as the 23-year-old's seat with the team was funded by the fertilizer giant which is majority owned by the driver's father Dmitry Mazepin.
A disappointed Mazepin took to social media in the wake of the news to express his frustration with Haas' decision, insisting that "no process was followed in this unilateral step."
Wolff, who is well acquainted with Mazepin as the Russian driver tested for Mercedes in F1 in 2019, attempted to see both sides of the story.
"I'm in two minds because for Nikita himself he is a guy that merits to be in Formula 1, he can drive," the Mercedes motorsport boss told Bloomberg TV.
"You can see that some of the sports' leagues have decided to allow Russian athletes to compete and others have been stronger in denying them access.
"I think as an athlete it is a difficult, but to support the robust sanctions you can understand why."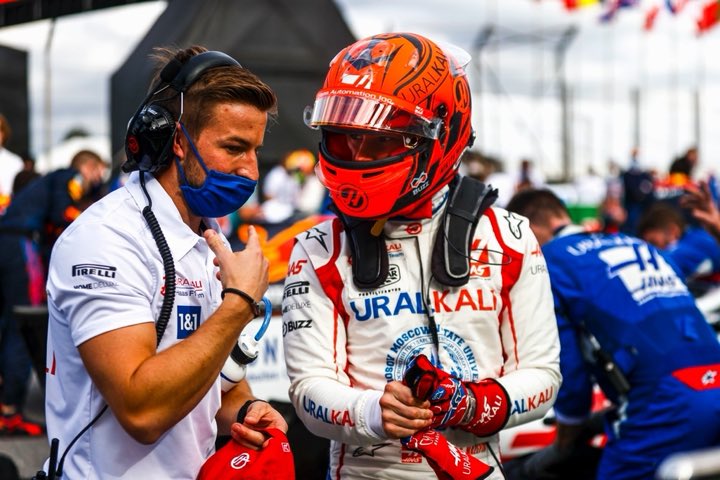 While the FIA has taken a stance in the conflict between Russia and Ukraine by restricting drivers holding a Russian licence from taking part in international competitions, Formula 1 itself has also acted by scrapping this year's Russian Grand Prix in Sochi.
Wolff supported the sport's decision not to race in Russia, and explained why the current conflict is close to his heart.
"I am Austrian, and Vienna is only 400 km from Ukraine, and who would have thought that we would see another war in Europe?" he said.
"Formula 1 and the sport seem so miniscule in that context, so we decided not to race in Sochi and I think that Formula 1 has given a robust statement like many other industries in the world.
"I think this is the overwhelming topic today and it allows us to reflect on all the little annoyances we have in the sport that there is so much more important than this.
"We have Ukrainians and Russians on the team, it is certainly not easy for all the individuals who have families there.
"It is tough times and, from a personal perspective, having grown up in Vienna with parents of Slavic background, I feel what is happening is even closer to my heart."
Keep up to date with all the F1 news via Facebook and Twitter