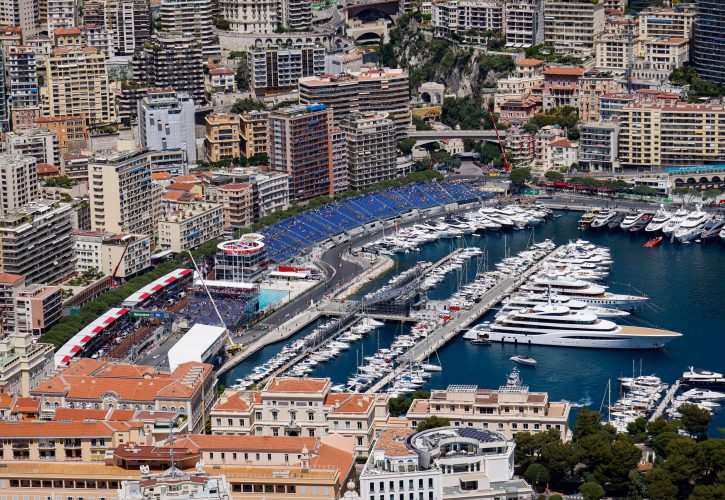 Monaco's legendary F1 Grand Prix will remain on the sport's calendar beyond 2022 has ensured Automobile Club de Monaco president Michel Boeri.
Formula 1's deals with new venues such as Las Vegas, Miami or Qatar has called into question the future of several of the sport's historical races hosted by France and Belgium.
Monaco's anachronic circuit has survived the ages as an F1 venue, thanks mainly to the event's historical stature and timeless glamour.
But McLaren boss Zak Brown recently suggested that the Principality's presence on F1's calendar is no longer guaranteed amid the arrival of such colorful events like Miami and Las Vegas.
"I think Monaco needs to come up to the same commercial terms as other grands prix and also maybe needs to work with ways they can adapt their track because as our cars have become bigger, the racing has become more difficult," commented Brown.
But at a general meeting this week of the ACM's corps of track marshals, the club's president Michel Boeri came forward to strongly dismiss rumors of Monaco's demise as an F1 venue.
"I would like to touch on what was recently in the press, where it was written that we may encounter difficulties after this 2022 edition - meaning as soon as next year – in organizing our Grand Prix," said Boeri, quoted by France's Auto-Hebdo.
"It was suggested that the fees demanded by Liberty Media are too high for Monaco, and therefore it will no longer host the race in the future.
"This is untrue," Boeri said. "We are still in talks with them [Liberty Media], and we now expect to reach a deal and sign a contract.
"I do not know if the contract will cover 3 or 5 years, but that's a detail."
It therefore appears that Monaco will continue to offer its glamourous and prestigious decor to Formula 1 for at least several more years.
Keep up to date with all the F1 news via Facebook and Twitter