Toto Wolff says his snappy exchange with Lewis Hamilton after the latter's exit from Q2 at Imola was about "shared frustration" and "sheer anger" about how the session had unfolded for Mercedes.
With Mercedes failing to put either of its drivers into Q3 in qualifying for the first time in a decade, the exasperation was palpable in the Brackely squad's camp.
But a tense exchange caught on camera between Wolff and Hamilton who had just exited his car and had walked over to his team boss was interpreted as a moment of disagreement between the pair.
On Saturday, the Austrian shed light on the exchange, and rubbished claims of friction between himself and Hamilton.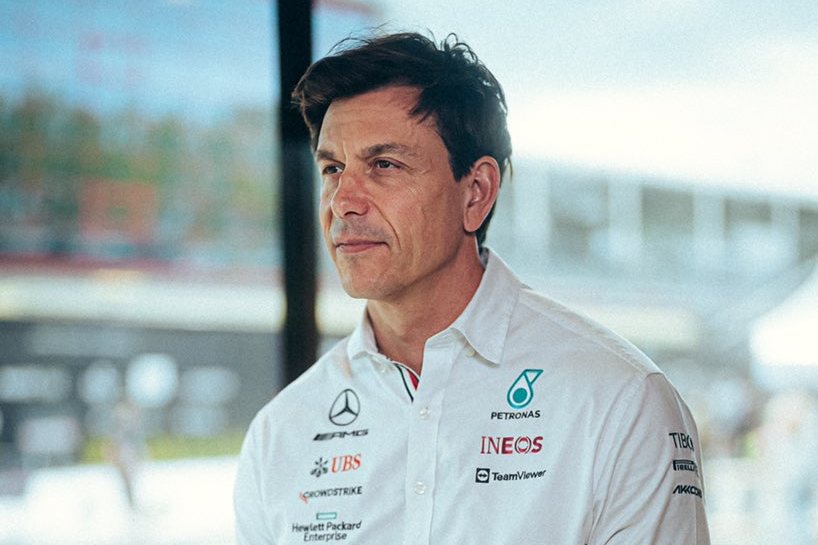 "It's quite funny how it's been interpreted," he said after Saturday's sprint event.
"Lewis and I shared frustration that we weren't really able to extract lap-one performance and how annoying it was. But it was basically the same point of view and just sheer anger.
"There is no division, and there is no blaming or anything like that. There's pressure in the system, but I would say the necessary pressure to get things right.
"Nobody in the team is anywhere near enjoying the ride at the moment. And this team, we've done it in the past and we just need to dig ourselves out of that hole."
Read also:
While Hamilton is understandably frustrated by Mercedes' current state of affairs, Wolff made clear that the seven-time world champion's commitment to helping his team solve its car's issues is as strong as ever.
"Being involved in this, we all have our good moments and our bad moments," explained Wolff.
"We have the optimism and pessimism but, as it stands, we just came out of the [engineering] discussion and it was really to say: what are the avenues which we need to immediately embark on?
"So I see no difference in that determination and passion for sorting this out and for getting ourselves back in the game for winning races and fighting for championships.
"That's exactly the discussion we just had 20 minutes ago."
Wolff nevertheless conceded that a ninth consecutive title for Mercedes is likely off the cards for this year.
"We are four races in and probably today marks the low of these first four races," he said.
"It's obvious that we are not anywhere near the fight at the front. And it would be pretty unrealistic to claim to have a slot among the front runners for fighting for the championship."
Keep up to date with all the F1 news via Facebook and Twitter