Mercedes has seen its eight-year dominance in Formula 1 come to an end this season, and team boss Toto Wolff says that he studied Manchester United to understand his outfit's decline.
From the advent of the hybrid era in 2014 until last year, Mercedes was in a league of its own, clinching 111 race wins and eight consecutive Constructors' titles as it outshined its rivals out on the track thanks to its engineering excellence and commanding execution.
But F1's regulation overhaul and the introduction this year of the sport's new-generation cars threw a wrench into the Brackley squad's works, leaving the Silver Arrows outfit trailing Red Bull and Ferrari without a single win to its name so far in 2022.
To better understand his team's downward trend, and how to sustain success, Wolff - who is responsible for over 1,000 employees at Brackley and Brixworth - has taken some learnings from Manchester United's history under the management of the great Sir Alex Ferguson.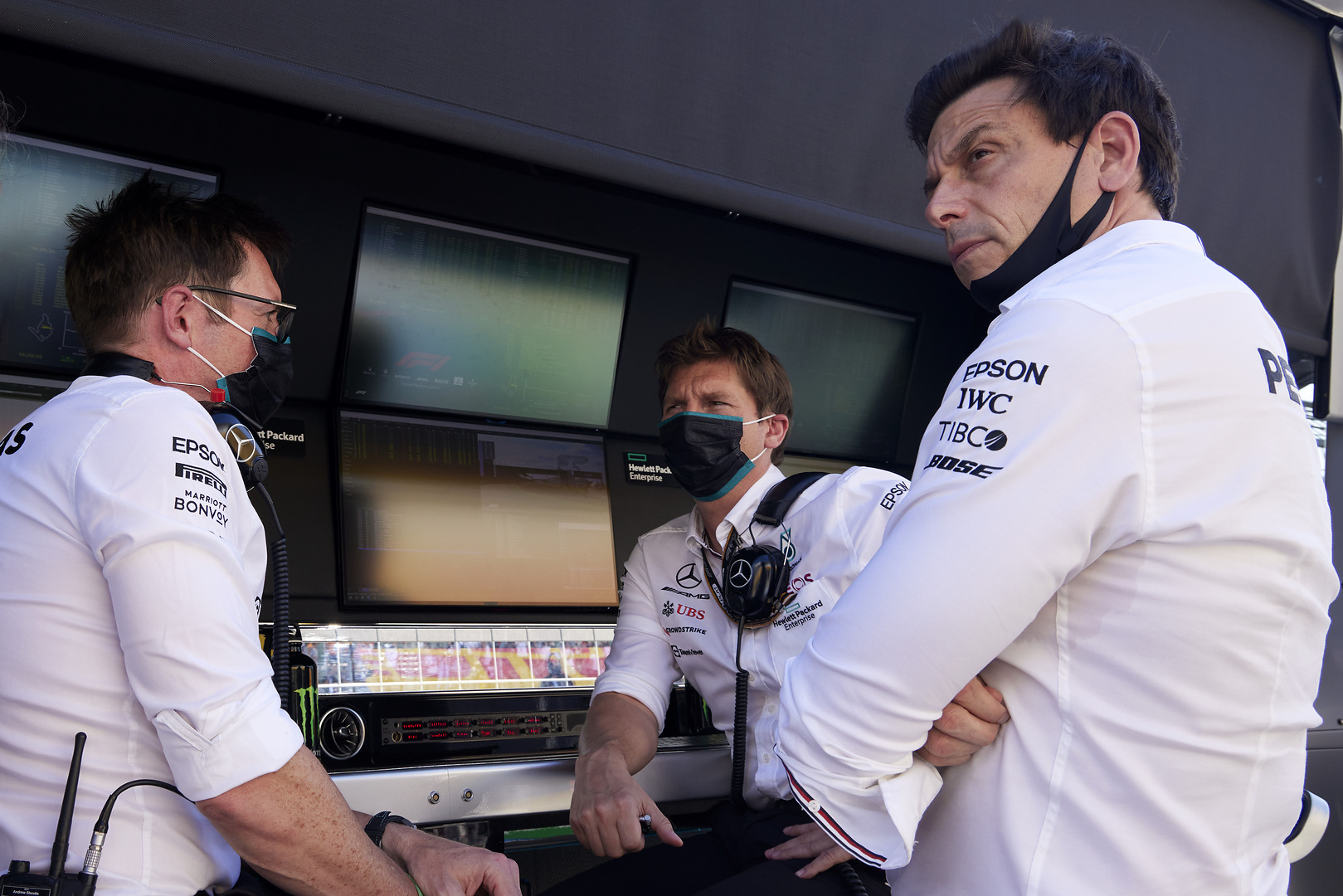 "I studied why great teams were not able to repeat great title [runs]," Wolff said in an interview with the Financial Times.
"No sports team in any sport has ever won eight consecutive World Championship titles and there are many reasons for that, and what is at the core is the human.
"The human gets complacent. You are not energised in the same way you were before. You are maybe not as ambitious."
During Ferguson's remarkable 27-year tenure at Man United, cycles of success were followed by periods of decline, but the Scot displayed a remarkable ability to reinvigorate his team and regain a grip on winning.
Comparably, Wolff is seeking "sustainable success" for Mercedes over the decades.
Interestingly, the Austrian says that he's "enjoying" his team's current slump, insisting it's a building bloc of sorts for the future.
"I don't think it's challenging in a way because I've had much harder times in all of my life, not particularly in Formula 1, but this is actually within my comfort zone," he told Square Mile last month.
"I would say I'm enjoying getting it wrong at the moment because it's the basis for long-term future success, I believe. We have had eight consecutive World Championships – that hasn't been done in any other sport. And I think I know why.
"All these facets have come together to make things more challenging at the moment, but at the end of the day it comes down to physics and we got the physics wrong.
"We are still the same group of people with the same ambition, energy, tools, funding. Maybe we need to tweak here and there because psychology plays an important role, but I believe this team has all it needs to be successful but with no sense of entitlement.
"I want this to be a blip and not a longer-term phase of not being able to compete at the front."
Keep up to date with all the F1 news via Facebook and Twitter