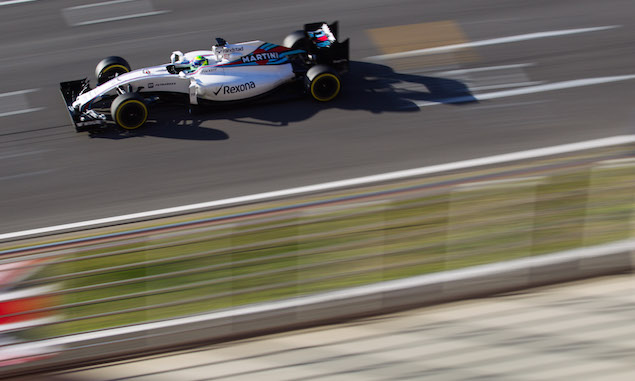 Pat Symonds says it is harder for Williams to know where it stands compared to its rivals as a result of lest testing days this year.
Having had three pre-season tests in previous years, 2016 saw that number cut to just two four-day tests at the Circuit de Barcelona-Catalunya ahead of the first race of the season in Melbourne on March 20. Symonds says the more running each team can do in testing provides a clearer picture of the pecking order, and the chief technical officer is not confident he knows exactly where Williams stands at this stage.
"It's hard to say at the moment, you know as well as I do how difficult it is to judge your position," Symonds said. "Arguably it is irrelevant trying to judge it but we are competitive human beings so will like to try and do that.
"You take a statistical approach to analysis and the more data you get the better your models become. So this year is more difficult than ever because we are down to 8 days of data.
"I don't feel comfortable saying we are in a certain position. I feel more comfortable that as a team we set certain objectives from our new car, but whether it is enough we will tell over the first four races."
However, Symonds believes Williams has a better chance of bringing the gap to the likes of Ferrari and Mercedes as power unit performance starts to converge.
"F1 is still largely about aero and downforce, the power units are starting to equalise so it comes down to being aero which is where we feel we are doing a good job."
ANALYSIS: The two F1 pre-season tests in numbers
Keep up to date with all the F1 news via Facebook and Twitter