Williams team boss James Vowles says the perceived lack of sophistication of the underbody of the outfit's FW45 is "a little bit deceptive" although he admitted that the car "is lacking detail" compared to its competitors.
In Barcelona last weekend, photos emerged of the floor of Logan Sargeant's Williams as the car was lifted onto a flatbed following the American's crash in FP3.
The underbody's relatively simple design was in stark contrast to the seemingly complex Red Bull and Mercedes floors that were revealed in Monaco where the teams' respective cars were also hoisted into the air.
But Vowles noted that the angle at which the Williams had been photographed was very different and mostly focused on the rear diffuser area of the FW45.
"There were photos taken of our floor this weekend after Logan went off in FP3," Vowles said in Spain. "Obviously, those have been compared to photography taken by our competitors just a few weeks ago.
"I think one thing to point out that's a little bit deceptive, what happened here is it was very focused on that rear diffuser ramp, unlike the other photos that perhaps focus more on the front of the floor and the mid-floor where you can actually, within the regulations, have more detail.
"All that said and done though, we are clearly lacking detail compared to our competitors. But you wouldn't have needed [to see] the underside of the floor to know that.
"You can see that from lap times. That's fundamentally a feature of balance characteristics and how the car is performing and downforce as well."
Like their colleagues at Mercedes, Ferrari or McLaren, Williams' engineers likely took a close magnifying glass look at the Red Bull's complex underside.
But merely copying the aero design and slapping it on the underside of the Williams would do little to improve the FW45's performance or balance.
However, there is valuable knowledge to be gained from the insight according to Vowles.
"Understanding what your competitors do by giving an image of it and simply copying it won't help you," explained the Williams chief.
"It may give you an instantaneous leg up and understanding of where you should be moving forward, but if you don't understand the science and the reasons behind it, the flow dynamics, you'll just have a moment in time rather than an idea of how to consistently develop to become not just as good as them, but better.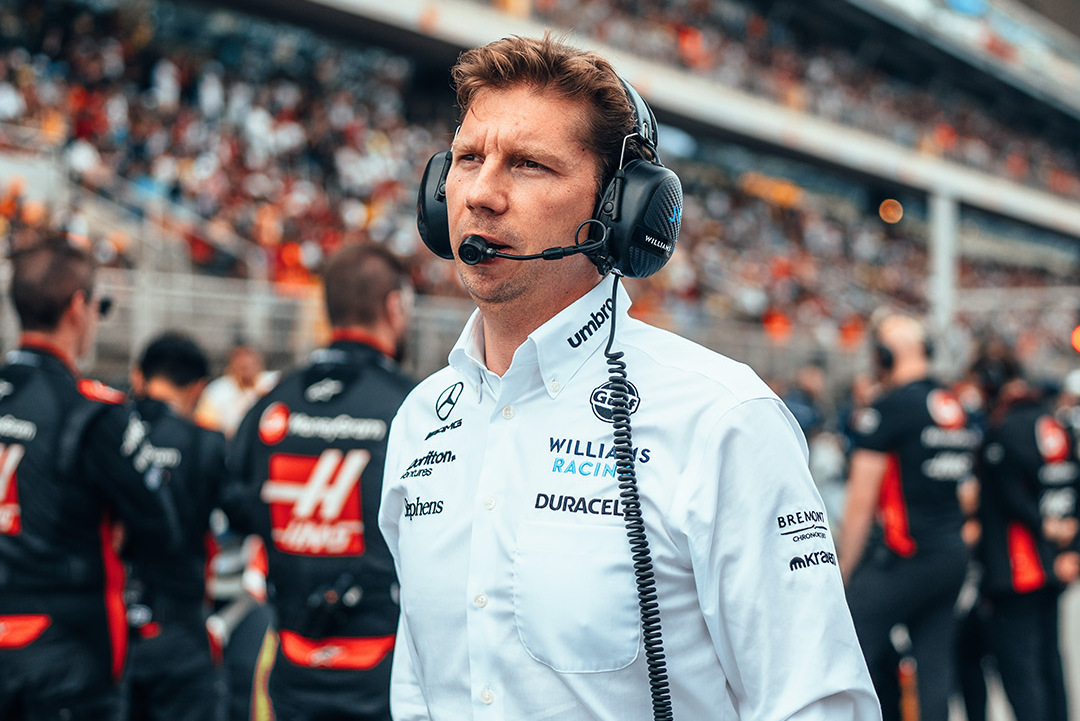 "Furthermore, whatever you see from a competitor is at least six to eight weeks out of date and where they are now is further forward.
"So the clues behind it all, the key behind it all, is actually understanding why have they developed the floor in the way they have, what can we learn from it and apply it to where we are today to advance our learning and understanding.
"That is going on all of the time. But what you can't do is go away for some deep-rooted methods and systems that you need to actually understand how to generate downforce in an efficient manner for the car that you have.
"Our prioritisation is to learn from others where you need to, but make sure we carry on developing on our build cycle that we know will develop into a faster and faster car."
Keep up to date with all the F1 news via Facebook and Twitter