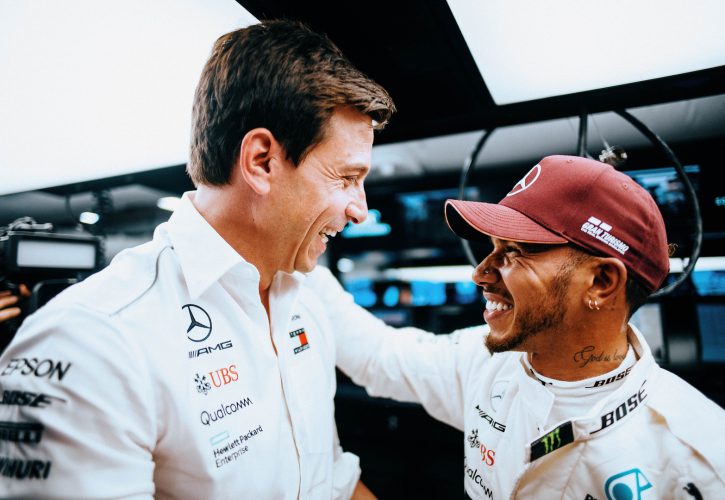 George Russell believes Lewis Hamilton commanded "more respect" from Toto Wolff when he joined Mercedes, compared to the young Briton, because of his superstar status in F1.
Having previously served as a director of Williams Racing, Wolff was personally recruited by Mercedes to take over the team boss role previously assumed by Ross Brawn.
Wolff became part of the German team just before the beginning of the 2013 season, coinciding with Hamilton's transition from McLaren to Brackley.
Under Wolff's stewardship, the pair's relationship grew into a highly successful combo, with Hamilton winning his first title with Mercedes in 2014 and claiming five more championships with the Silver Arrow team thereafter.
Read also:
Russell on the other hand joined Mercedes in 2022, as a young hopeful who had served a useful three-year apprenticeship at Williams.
The 25-year-old reckons that as a genuine F1 world champion, Hamilton was greeted by Wolff with a fair amount of deference and respect due not only to his superstar status but also because of the Austrian's lack of experience in F1.
Asked on F1's Beyond the Grid podcast if Wolff embodied a more fatherly figure when he joined Mercedes in 2022, Russell said: "I'm not too sure to be honest.
"When Lewis and Toto were acquainted, Lewis was already World Champion, this megastar," he added.
"There was perhaps more respect from Toto to Lewis when he joined because Toto was completely new to Formula 1.
"At the time, Toto was the rookie and Lewis was the household, massive name, whereas with myself, Toto signed me as a 16-year-old."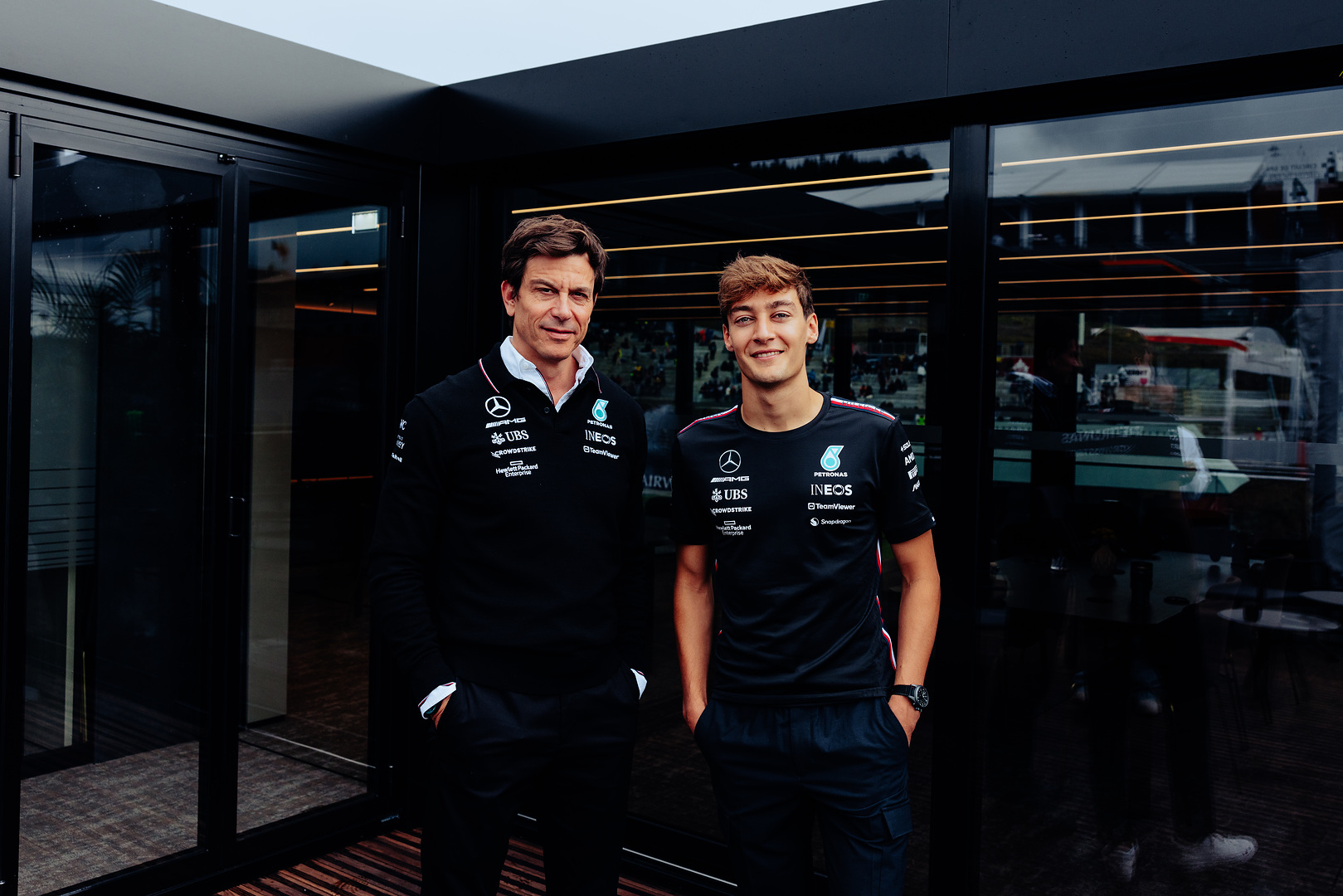 In the past two years, as Russell has continued to learn his trade while also becoming a genuine Grand Prix winner, the young Briton's rapport with his boss remains one of recognition and esteem, but with a growing sense of friendship.
"They've always nurtured me along the way, advised me and helped me reach my full potential and our relationship has gone from - I am not going to say a paternal figure - but I would class ourselves more as friends now," Russell explained.
"Also with Susie [Wolff] and Carmen [Mundt], my girlfriend, we have a really great relationship, we spend a lot of time together doing activities together, dinner together, we see them all the time."
Keep up to date with all the F1 news via Facebook and Twitter