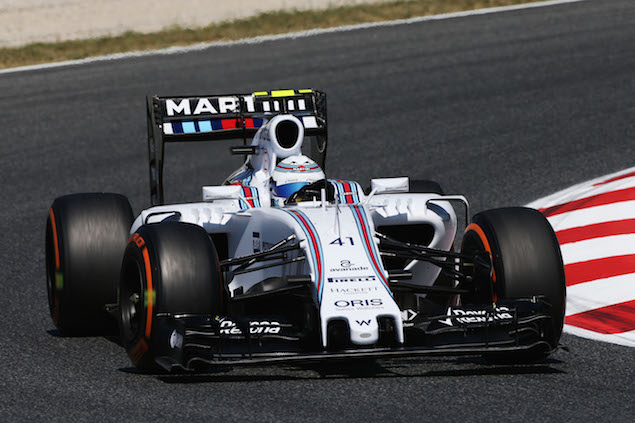 Bernie Ecclestone says he will do anything to support Susie Wolff's 'Dare to be Different' initiative and help promote a female driver all the way to Formula One.
Earlier this week, the 85-year-old supremo drew some flak for claiming at the Advertising Week Europe conference that women "would not be taken seriously in F1" and struggle to cope with the physical demands of the sport.
However, Wolff, who became the first female driver to take part in an F1 race weekend in over 20 years when she ran in FP1 for the 2014 British Grand Prix, quickly moved to defend Ecclestone after speaking with him.
Having retired from motorsport after spending four seasons in various F1 roles at Williams, the 33-year-old has launched 'Dare to be Different' in order to bring women to the fore in racing. Although Wolff's scheme is not focussed on finding the next female F1 driver, Ecclestone is willing to help the programme in any way he can.
"Whatever [Susie] wants to do we will try and support it," he told Autosport. "Let me be clear, I would love to see a woman driver in Formula 1. Absolutely. 100 per cent.
"I was asked on stage by [WPP chief executive] Martin Sorrell 'If by chance there was a sponsor out there that wanted to put 100 million into a team, providing it had two women drivers, what would you say to that? I said 'I'd be very happy and I'd give another 20 million to make it happen'.
"But people forgot to print these things. Thank God I don't take a lot of notice."
Ecclestone has been accustomed to making brash statements about female drivers over the years, going as far as comparing them to domestic appliances. However, the F1 commercial rights boss feels his contribution to their cause has not been sufficiently recognised.
"I've offered more help than many others have done for women in Formula 1, and I still do. All the other people do is talk and do nothing," added Ecclestone.
"For any woman that wants to be in Formula 1, and has the talent, I would try and speak to the teams and get a drive for them."
Italy's Lella Lombardi remains the only female driver to have ever finished in the points-scoring positions, securing P6 at a shortened 1975 Spanish Grand Prix to claim half a point.
FEATURE: A morning with the champions
Scene at the Chinese Grand Prix
Keep up to date with all the F1 news via Facebook and Twitter