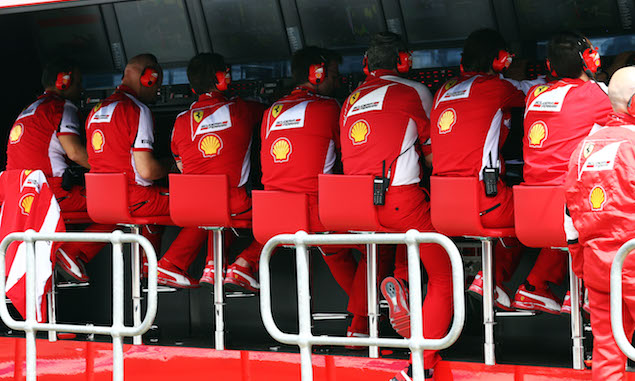 Ferrari has escaped punishment for the pit stop error which caused Kimi Raikkonen to retire from the Australian Grand Prix.
Raikkonen's first stop was slow due to a problem with the left rear wheel, and when he pitted for a second time another issue with the same tyre saw Raikkonen released before it was properly attached. With the problem becoming evident when he ran wide at Turn 4, Raikkonen immediately retired at the following corner.
The stewards investigated the incident after the race, describing it as the "alleged release from a pit stop of car 7 in an unsafe condition".
However, following the investigation, FIA technical delegate Jo Bauer was satisfied Ferrari was not aware Raikkonen's car was unsafe when it was released.
"The team explained that the system used to monitor pit stops gave no indication that the car was in an unsafe condition when released and the team caused the driver to stop the car immediately the problem was apparent from the driver and telemetry.
"The team had paid close attention to the telemetry after the actions of the team members involved in the pit stop and further that the FIA Technical Delegate accepted the car was not in an unsafe condition when released the Stewards took no further action."
Click here for the full gallery from the Australian Grand Prix
Keep up to date with all the F1 news via Facebook and Twitter