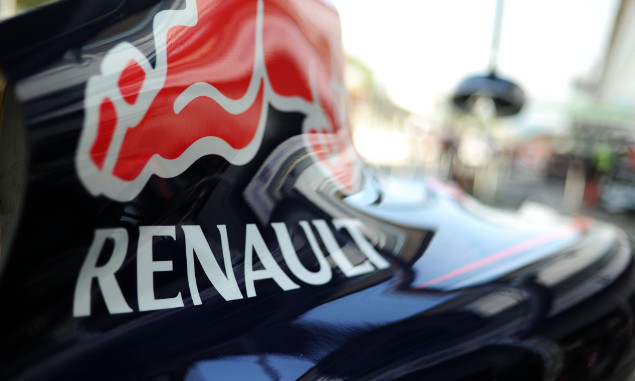 Renault Sport F1 director of operations Remi Taffin expects the engine manufacturer to make much quicker progress in 2015 due to only supplying Red Bull and Toro Rosso.
Last year Renault supplied four teams - Red Bull, Toro Rosso, Lotus and Caterham - but endured a tough pre-season with reliability issues and was unable to match the performance of the dominant Mercedes power unit. With Lotus switching to Mercedes this year and Caterham in administration, Renault is set to only work with the two Red Bull teams and Taffin says the structure it can put in place as a result should lead to big improvements.
"With two teams this year, both of which are part of the Red Bull family, we have been able to allocate resources in a more effective way," Taffin said. "Each team will have a track support leader overseeing the engine engineers and technicians – one more person than previously. In the past the track support leader would also run a car, but this year his role will be to make sure the entire operation at the track works as well as possible rather than specifically look after one driver.
"This effectively frees them to look at all areas of the power unit and performance as a whole. The two track support leaders will also be able to share information between themselves, doubling the data we have per session and, in theory, moving forward at a much quicker rate."
Red Bull team principal Christian Horner agrees that the ability to view the two teams as one group will be helpful in trying to make progress.
"I think it's a positive in the fact that the focus is very much concentrated on Red Bull and there's not the distraction of other teams," Horner said. "I think on the whole it really is a positive, I think for Renault it really focuses their attention on one group effectively. So I can't see any downside."
Keep up to date with all the F1 news via Facebook and Twitter