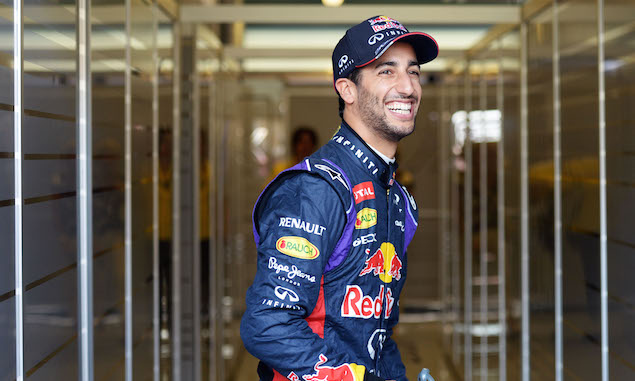 Daniel Ricciardo says he is encouraged by the feedback he has had about the RB11 so far and hopes the new Red Bull is "a beast".
Christian Horner admitted the new car had not been completed as recently as Tuesday, with pre-season testing set to get underway at Jerez tomorrow. Red Bull is expecting to have the car ready to run at the first test and Ricciardo says the bits of information he has from the team are positive.
"From what I've heard it's shaping up pretty good, but of course until we get out on track we don't really know," Ricciardo said. "I'm sure if you speak to all the teams they'll all say 'Yeah, we're looking good'. So I'm looking forward to driving the RB11 definitely and I'm hanging out to get behind the wheel. I hope it's going to be a beast and we'll soon find out."
And having finished third in the drivers' championship last year, Ricciardo is looking to continue the momentum from his debut Red Bull season.
"I feel really good coming in to the 2015 season. Obviously compared to last year I come in with a bit of confidence, just ready to keep going from where I finished last year. I would have been happy for the season to continue so I'll just try and pick it up from where I left off.
"There was probably pressure on me last year to prove myself in a top team and I think everyone knows now what I'm capable of. So I'm excited. Excited to build on what we achieved and learned in 2014 and really to give Mercedes a good fight."