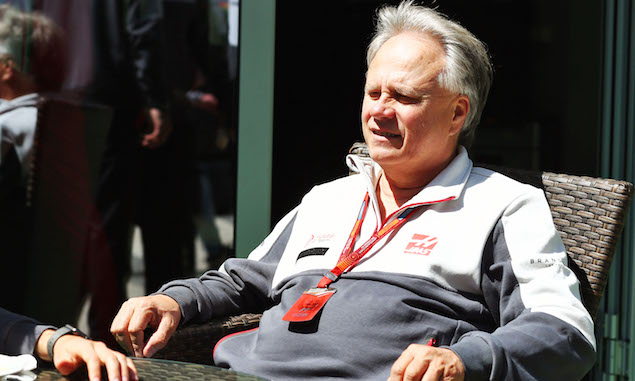 Haas F1 team owner Gene Haas has insisted that he considered the team's rookie season in 2016 to have been a success that had achieved and even exceeded all the main goals that he had hoped for coming into the sport.
The team scored championship points in three out of the first four races of the 2016 season in Australia, Bahrain and Russia, but then reliability issues meant it finished in the top ten in only two of the remaining 17 races of the season, in Austria and the UK.
That was still good enough to ensure that Haas finished in eighth place in the constructors championship ahead of Renault, Sauber and the now-defunct Manor.
"I think it was a very successful entrance into Formula One," insisted Haas. "We accomplished all of our major goals and, actually, surpassed what we expected at the beginning of the season.
"I was a little bit surprised at the initial points scoring. In Melbourne we were sixth – almost unheard of in Formula One that in your first race out you would score that high.
"Melbourne certainly stands out above any other race during the whole season just because we scored points," he added. "It was our inaugural race and actually scoring points was a record-breaking event."
"There was a huge amount of skepticism at first. I think a lot of people certainly thought we'd run in the back the entire season," he admitted. "I think by the end of the season we silenced the critics and, by now, most people see us as a serious competitor."
Haas said that the focus now was on building upon that successful maiden season in 2017. "If we can do a little bit better because our business model in Formula One allows us to operate more efficiently, we might be able to move up a position or two."
GALLERY: F1 drivers' wives and girlfriends
Keep up to date with all the F1 news via Facebook and Twitter