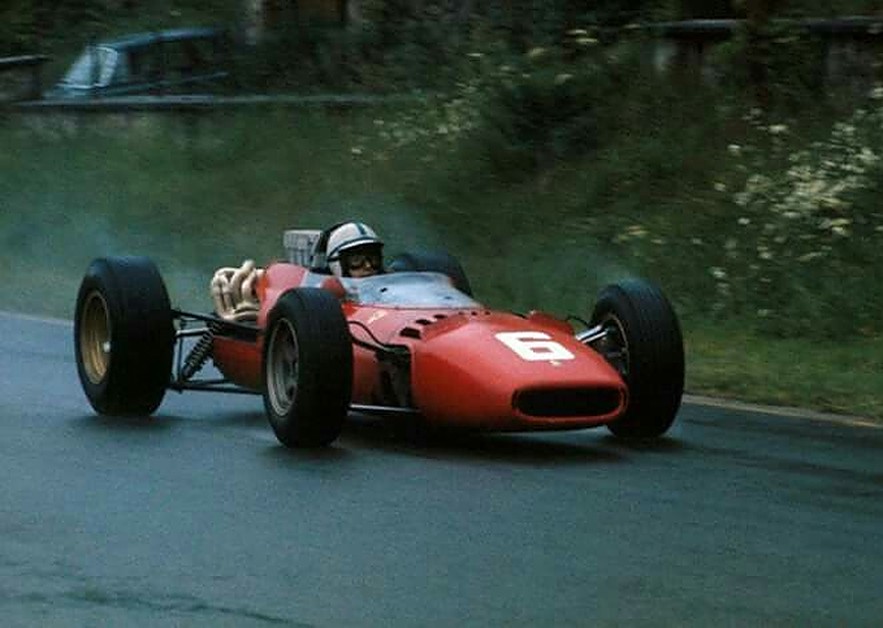 On this day in 1966, John Surtees defied the elements, his rivals and Spa's ever-present dangers to win the Belgian Grand Prix for Ferrari.

The race had started in dry but overcast conditions but when drivers reached the far end of the track they hit a wall of pouring rain, and eight cars crashed out within minutes!
Among them, Jackie Stewart's BRM which crashed shortly after the treacherous Masta kink and finished upside down in the outside basement of a farm building!
Stewart was rushed to hospital with several broken bones but the accident forever changed the Scot's outlook on the sport, igniting Sir Jackie's remorseless campaign for improved safety.