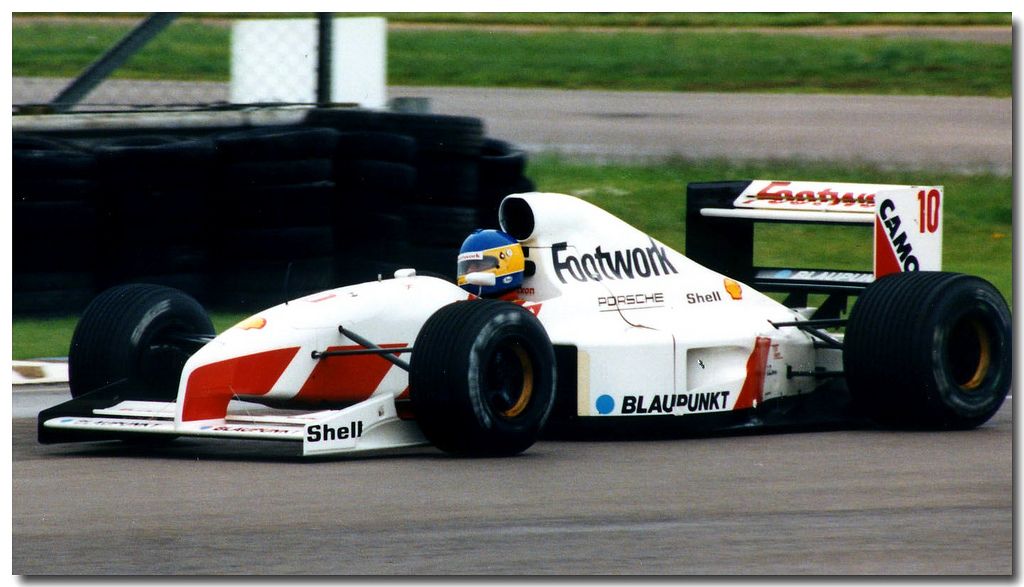 Since Porsche broke off talks with Red Bull over the pair's partnership in F1, little has filtered about the German manufacturer's future F1 plans, assuming they still exist.
The Stuttgart firm's last involvement in F1, which it would like to see forever cosigned to its dusty archives, evolved around an engine supply deal with the Footwork team in 1991.
As we all know, Porsche built some of the greatest race cars in the history of motorsport, and partnered with McLaren with great success in the 80s, but its collaboration with the Arrows-based outfit over thirty years ago was an unmitigated disaster.
Porsche joined forces with the Footwork F1 team perhaps believing that its interests would be better served by partnering with a low profile, smaller outfit to test once again the waters of F1, but with a new engine concept.
Porsche engine guru Hans Mezger concocted a recipe based on a hopelessly complex and bulky V12 that was in effect two original V6 units assembled together. The engine was down on power from the outset and barley fit the original A11C chassis.
Both Michele Alboreto and Stefan Johansson did their very best to extract the most from the underpowered and over-weight Footwork. But ultimately, the team dumped its supplier in favour of a Ford DFR V8.
The debacle left Porsche with  no other choice but to shamefully pull out of F1.
Who know if it will ever come back...