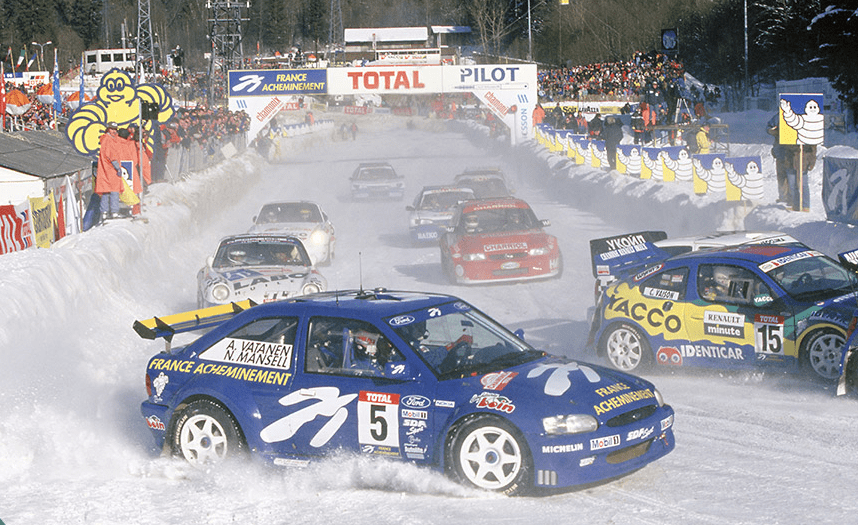 Twenty-two years ago, Nigel Mansell put himself on thick ice when he entered the 24 Hours of Chamonix, an event that was actually made up of multiple heats, with driver changes and night racing.
The 1992 F1 world champion shared a Ford Escort with rally ace Ari Vatanen, just for the sake of adding an oddball moment to his distinguished career.
Hats off also to F1i's very own Pierre Van Vliet who, as French broadcaster TF1's commentator, took on the mandatory but brave role of co-driver for the two motorsport giants as they cut through the snow and ice.