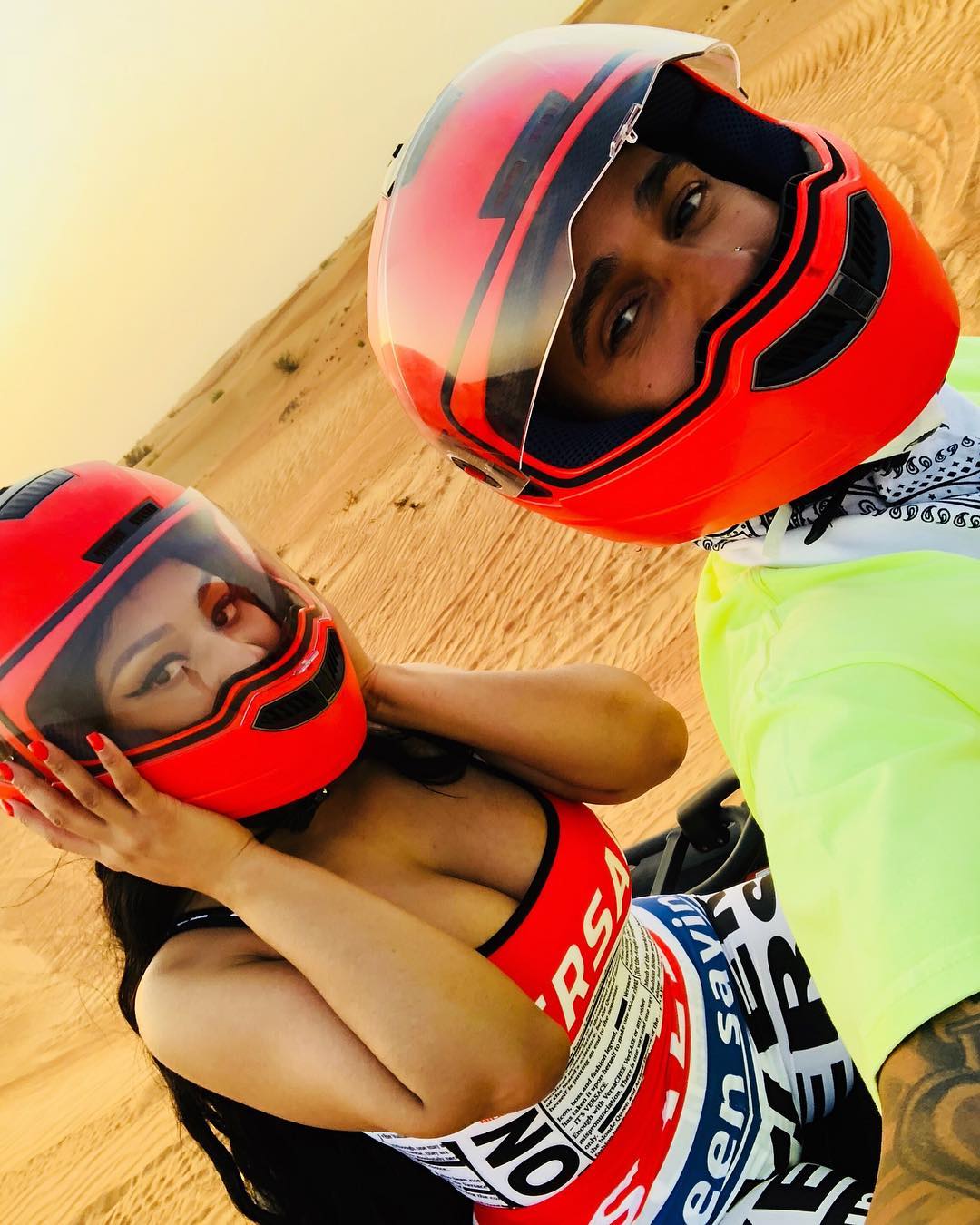 Who knows if Lewis Hamilton and singer, rapper, model and actress Nicki Minaj are on item, but the two have definitely been living in the fast lane lately.
The Mercedes driver - who is obviously no stranger to L.A. A-listers - shared a photo of himself with the 35-year-old "Chun-Li" rapper riding an ATV in Dubai.
Fast friends or desert darlings, we'll let you decide. Regardless, Lewis is always in the driver's seat!