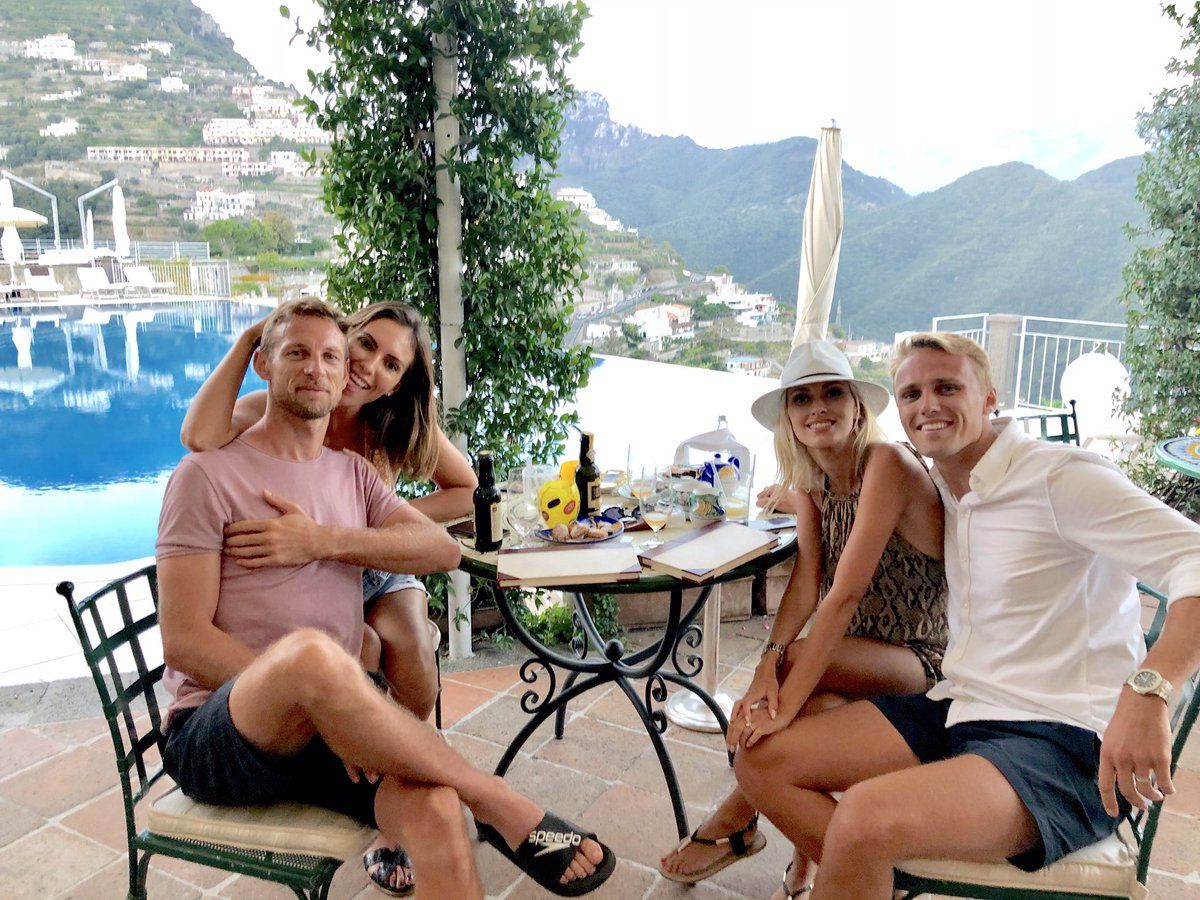 As they wind down their motorsport season, former F1 drivers Jenson Button and Max Chilton indulged in a bit of Dolce Vita with their respective better half on Italy's Amalfi coast.
After a day on the water, the freinds gathered around their resort's pool at Ravello for a few beers, as Chilton described it on Instagram.
"A very enjoyable unplanned 5 hour lunch with these two yesterday," wrote Max, who raced this season in IndyCar with Carlin.
"Great to catch up and JB has converted me from drinking Corona to local Blonde Ales!"