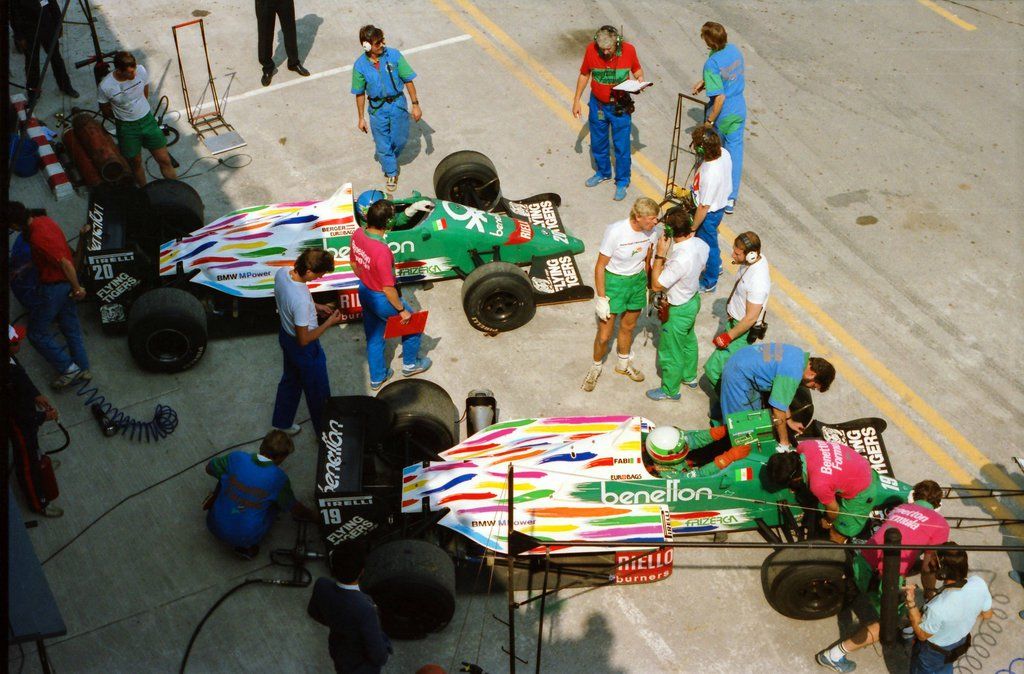 Gerhard Berger and the Benetton squad conquered on this day in 1986 in Mexico City their very first Grand Prix win.
The Austrian, at the wheel of the colorful and massively powerful Benetton-BMW B186, took the lead from Lotus's Ayrton Senna at around the half-way point of the race and never looked back.
It was the first of Berger's ten Grand Prix wins, achieved in just his second full season of F1. The 27-year-old would move on to Ferrari the following season.
Eleven years after his his Mexican triumph, Berger would come full circle, at Hockenheim, winning his very last Grand Prix... with Benetton!
But that's a story for another day...