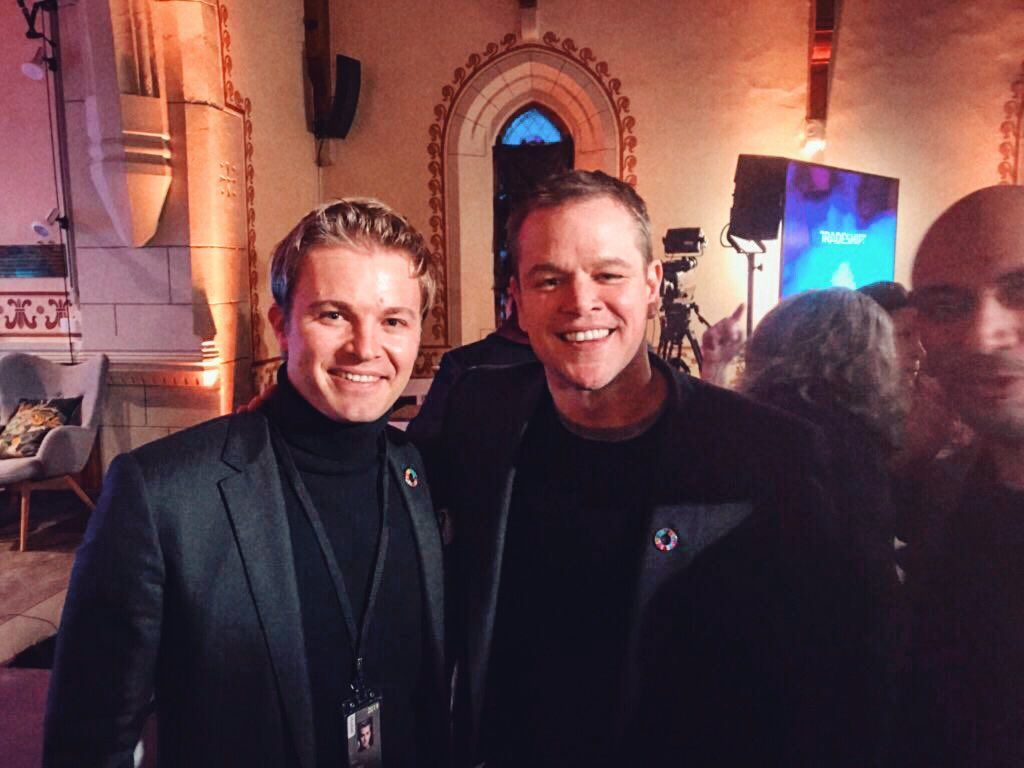 Nico Rosberg spent a few days at Davos this week, attending the annual World Economic Forum where leaders and personalities from various backgrounds mingle and offer their views of the world.
While at Davos, the 2016 world champion - a keen promoter of 'green mobility' - had the opportunity to get acquainted with Hollywood blockbuster star Matt Damon, who frankly looks like Rosberg's brother from another mother.
Like Rosberg, the famous 'Jason Bourne' is putting his notoriety to good use, in the case through Water.org, on organization Damon co-leads to achieve its mission of ensuring everyone in the world has access to safe water and basic sanitation.
Just two successful leaders in their respective field of expertise doing their part for the environment and humanity...