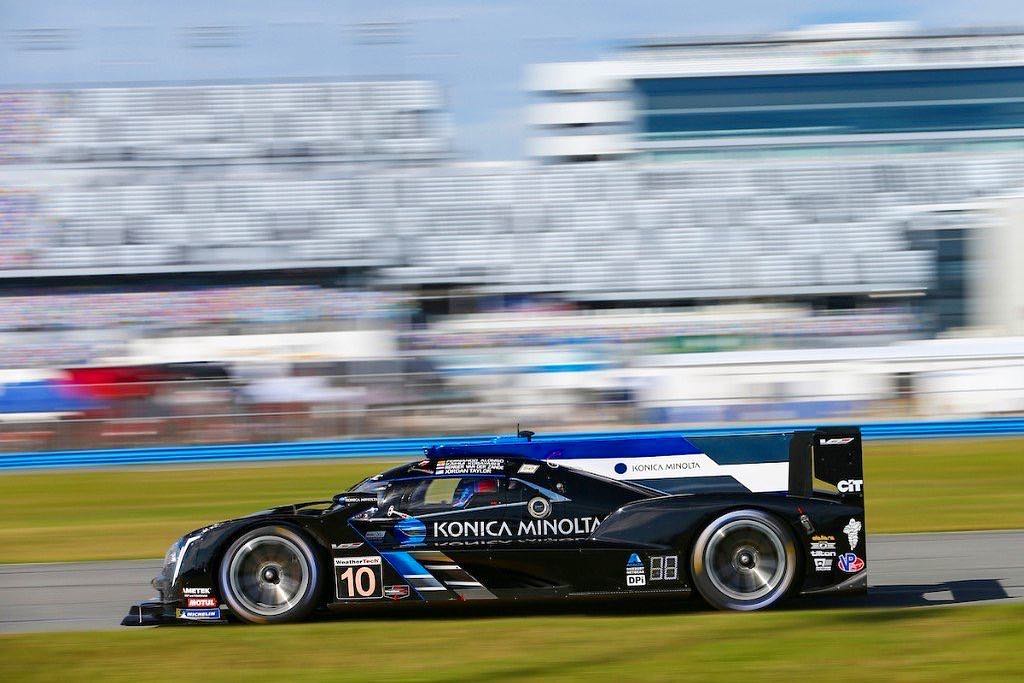 Fernando Alonso's n° 10 Konica Minolta Cadillac will start this weekend's Rolex 24 from the outside of the third row after team mate Jordan Taylor's effort in qualifying yielded a P6 performance.
Alonso and Taylor will share their competitive ride with Renger van der Zande and Kamui Kobayash.
While his baptism of fire last year at Daytona with Zak Brown's United Autosports squad was about gaining experience in endurance racing and fighting for a class position, Alonso will be aiming for an outright win this weekend.
One would believe that the Spaniard's decision to step out of Formula 1 would leave him with a lighter schedule this season. But the two-time world champion foresees a massively busy first half of the year ahead.
"I'm busier this year than last year at the moment," Alonso said this week at Daytona.
"Formula 1, when it starts in March, it's true you are busy. (But) right now I didn't have a free day in January so far and in February we start testing with Toyota again, with the IndyCar program so it's going to be very, very busy until June.
"My schedule, that's something that maybe I didn't expect.
"People are asking me 'how is life now without Formula 1 is there a little bit more free time', but I'm always answering that maybe I'll come back to Formula 1 to rest a little bit."
Gallery: The beautiful wives and girlfriends of F1 drivers
Keep up to date with all the F1 news via Facebook and Twitter