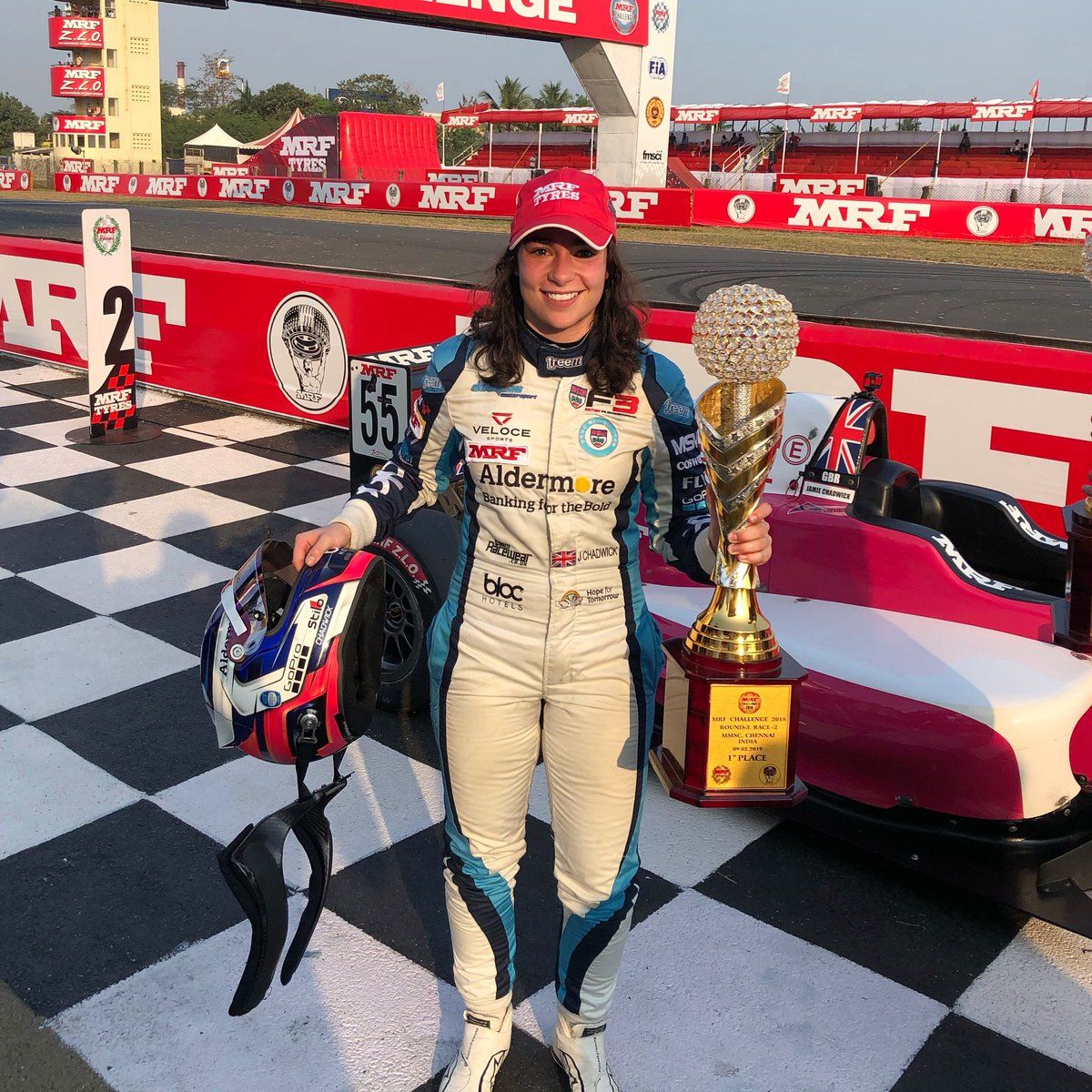 British hopeful Jamie Chadwick became the first female driver to win the MRF Challenge crown after a strong performance in the series' season finale held on Sunday in Chennai.
Chadwick defeated fellow championship contender Max Defourny, sealing the title in the series' MRF F2000 premier class with three heat wins out of the six that took place last weekend in India.
"It hasn't sunk in yet," said the overwhelmed 20-year-old.
"I would like to thank my team too and am happy that everything came together this weekend.
"In the last race, I made some mistakes which cost me a bit of the lead, but I quickly composed myself and made sure I won.
"I came into MRF Challenge for some experience and exposure, and not to win the championship. But after winning three races in Bahrain, I realised I was in with a chance and so went for it this weekend."
As she ramps up her ambition, Chadwick is also among the 28 young women who will be fighting for a spot on the W Series' grid in 2019 when the group takes part in the all-female series' final tests in Spain next month.