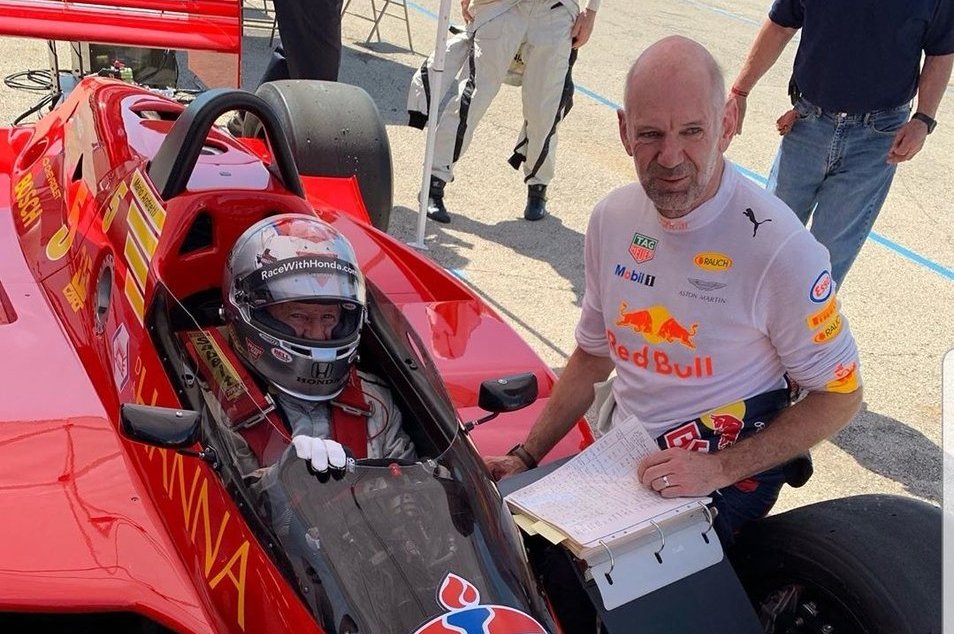 After his Canadian Grand Prix race weekend, Red Bull's Adrian Newey indulged in a track day at the Autobahn Country Club near Chicago, where he met up with an old friend and a familiar car.
Before his grand entry into Formula 1 with March/Leyton House in 1988, Newey honed his skills in IndyCar, working in 1987 as Mario Andretti's race engineer at Newman-Haas.
The pair were reunited yesterday with Mario's winning Lola-Chevrolet and Adrian just couldn't resist chipping in for a bit of engineering with the 79-year-old living legend!
Racers will be racers, and engineers will be engineers.