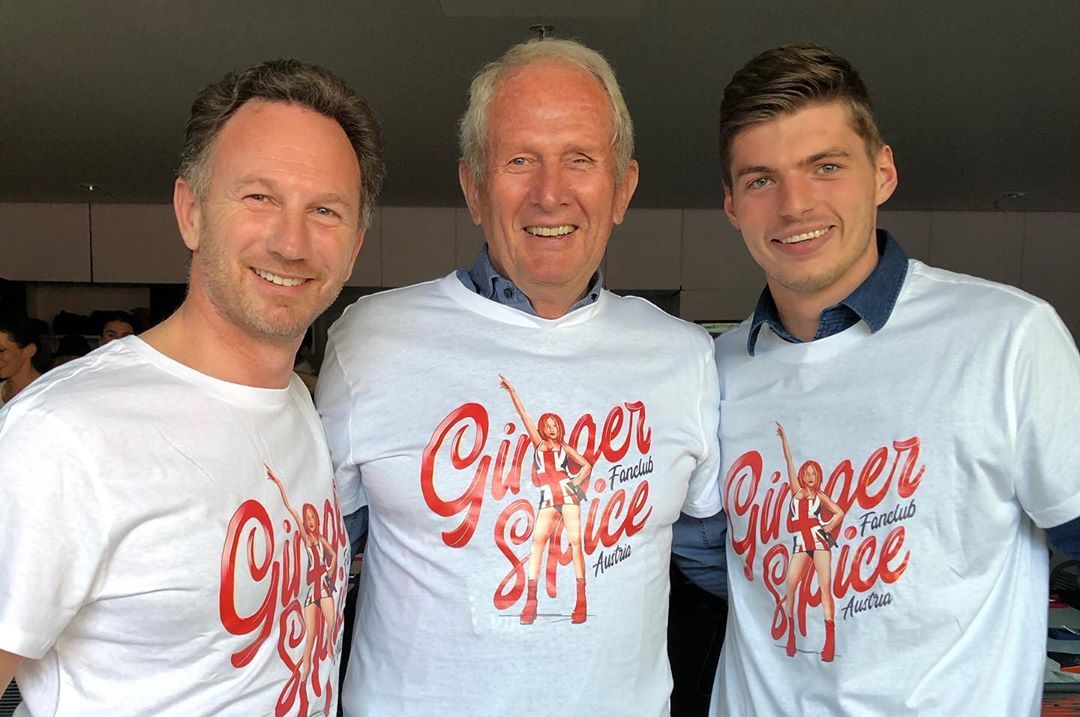 A top-ranked Grand Prix driver has access to perks that most of us can only dream of.
But the job of team principal of a successful F1 team also provides its fair share of benefits, especially if one happen to be married to a Spice Girl.
Just as Christian Horner treats his better half to a front row seat on race day, Geri Halliwell - aka Ginger Spice - returned the favour at Wembley on Friday, inviting her husband and his famous Red Bull entourage to a VIP suite to witness the final concert of the Spice Girl's UK reunion tour.
This might actually be the happiest we've ever seen Helmut…