Seeking something fast, furious and stylish to whizz you across Lake Como, from your palatial residence to an opulent dinner at the Villa d'Este?
We've got you covered.
You may not know it, but Ferrari once powered a hydroplane back in the 1950s. The craft was designed by Cantieri Timossi for racer Achille Castoldi, whose ambition it was to beat the World Speed Record on water in the 800kg class.
Castoldi approached Enzo Ferrari who accepted to supply a modified 4.5L V12 engine and a few of the Scuderia's engineers for the endeavor.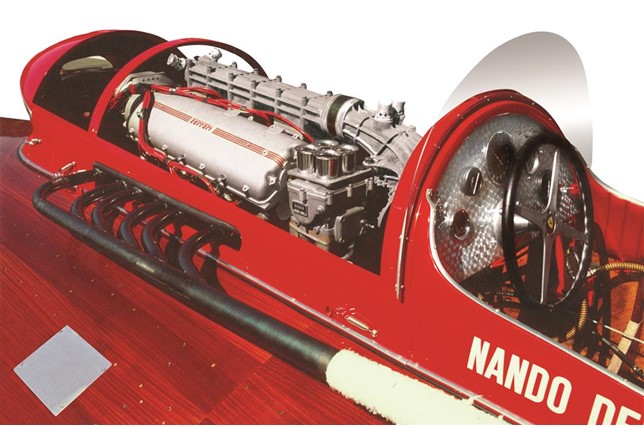 The 3-point hydroplane was built from hardwood and covered in mahogony veneer. Naturally, the upper body was painted in scarlet red and emblazoned with Ferrari's famous 'Cavallino Rampante'.
Castoldi's efforts yielded a record top speed of 150.40 mph, and that 1952 milestone still stands to this day!
Anyone interested in owning this one-off swimming horse - or 'Cavallino da nuota', head over to duPont Registry for more details.