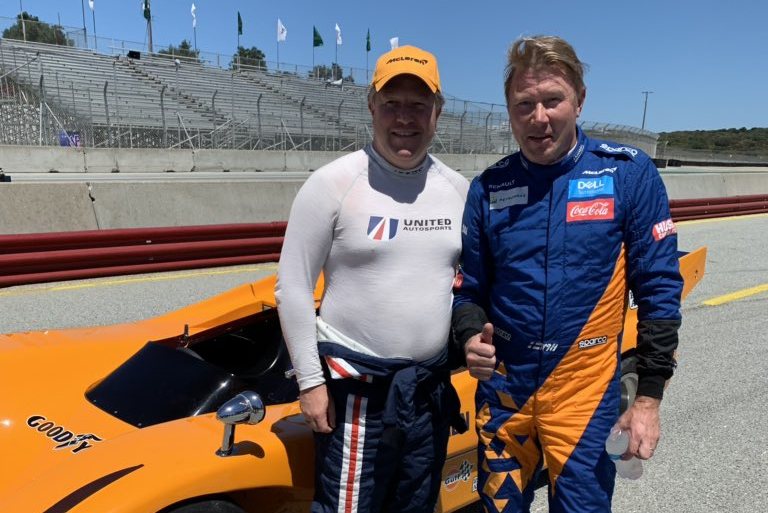 Is there a better place to spend part of one's summer break than Car Week at Monterey in California?
From the fascinating auctions to the indispensable Concours d'Elegance at Pebble Beach's Quail Lodge, the cluster of events draws everyone who's anyone in the automobile world.
But just a few miles up the road, nestled in the undulating hills, resides Laguna Seca, home of the Rolex Monterey Reunion, a celebration of motorsport's history.
McLaren's Zak Brown will be on track this weekend, racing a Porsche 935 in the 1973-1981 FIA, IMSA, GT class.
But the McLaren boss has brought along a special guest to share the fun. Two-time F1 champion Mika Hakkinen slot himself behind the wheel of a 1970 McLaren M8D/3 Can-Am car for some big bore raucous running on Friday. And the Finn gave it a big thumbs up.
We note that Mika looks quite the part in those 2019 McLaren F1 overalls.
As for Brown, the McLaren boss posted an enticing message on Twitter for the F1 team's young hopefuls, Carlos Sainz and Lando Norris.
Once you've done a few more demo runs @carlossainz55 @landonorris, maybe we'll let you play with the big toys pic.twitter.com/agtc36AjbF

— Zak Brown (@ZBrownCEO) August 16, 2019