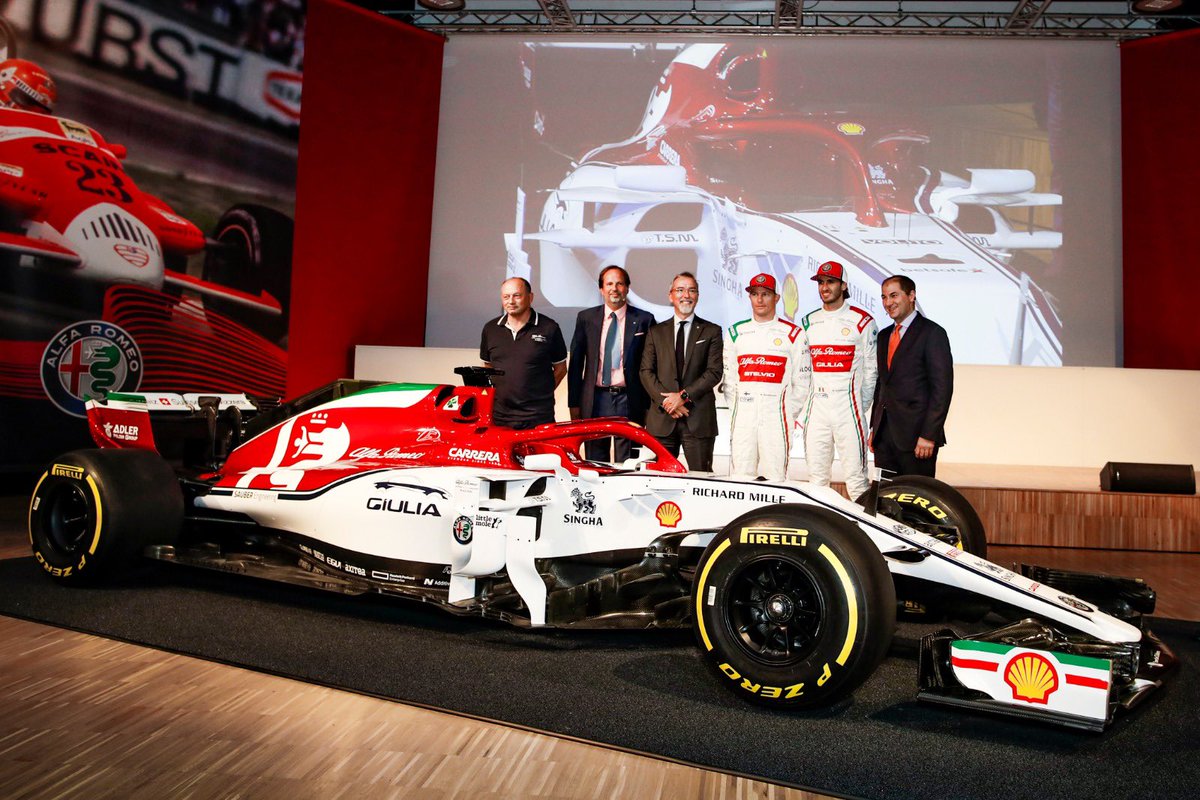 Forza Alfa Romeo! F1's other prestigious Italian brand has contributed many legendary chapters to the history of Grand Prix racing, with Monza as one of its favourite backdrops.
To celebrate the marque's roots and original spirit, the Alfa Romeo racing squad has tweaked the livery of its C38 and added a blend of Italian pride.
"We are proud to take to the track this weekend with a special livery to commemorate all that takes us to Monza," Alfa said ahead of this weekend's Italian Grand Prix.
"A tribute to Italian style, Italian design and Italy as a whole – a way to show our passion on our skin."
Kimi's take? "It's not a big difference, but it's quite an Italian difference! The car looks great and it's good to do something for a one-off race." Bwoahh… we agree.