There has apparently only ever been one Grand Prix held on September 19 over the decades - and it was one that didn't even go the full distance.
It was on this day in 1971 that Mosport Park hosted the Canadian round of the F1 World Championship, the tenth event of an 11-race season.
Unfortunately, conditions for the race were abysmal, and it ended up being stopped after 64 of the planned 80 laps because the trackside marshals could no longer see each other.
Jackie Stewart had started the race from pole position for Tyrrell ahead of BRM's Jo Siffert.
Stewart had already sealed his second of three world championships, holding an unassailable lead over March's Ronnie Peterson after wins in Spain, Monaco, France, Great Britain and Germany.
That didn't stop Stewart going all-out despite the terrible weather, and he was in the lead when the organisers finally decided to call it a day.
It was the first time that a F1 Grand Prix was red-flagged. The race was not restarted, and Stewart was declared the winner by 38.2s over Peterson.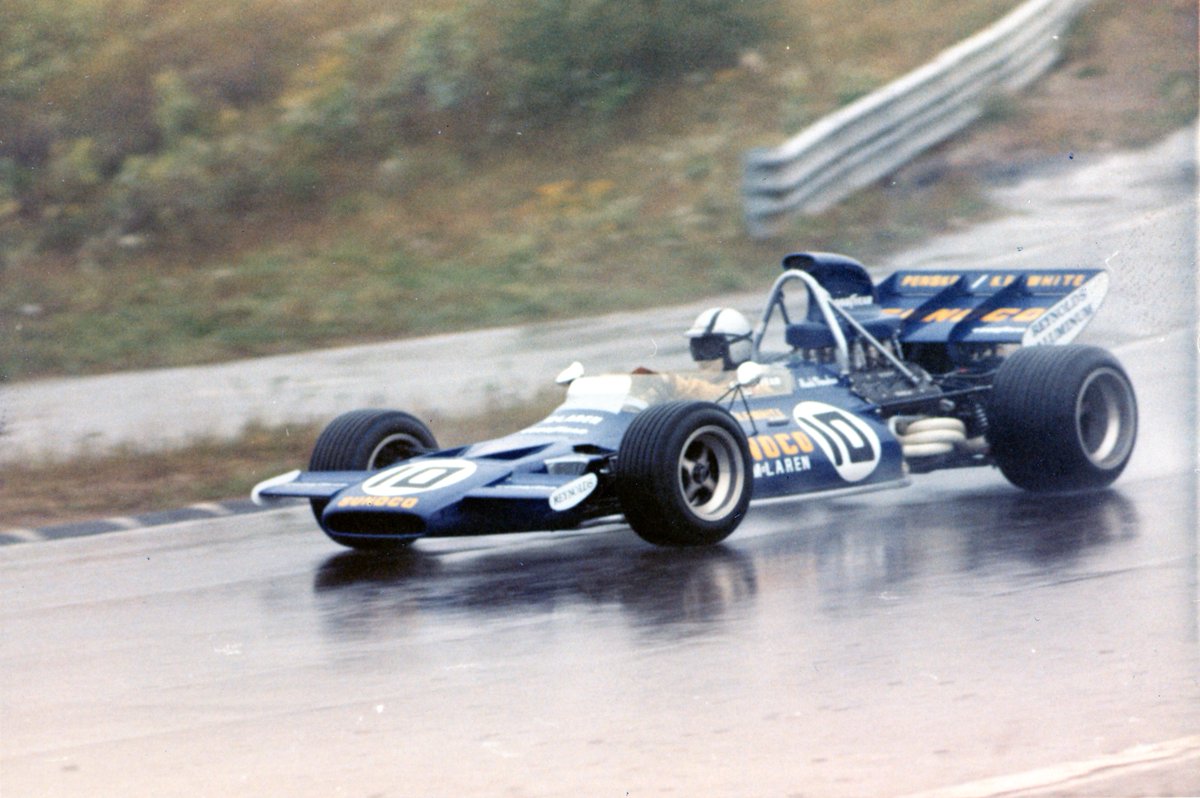 American driver Mark Donohue (seen here above) took the remaining podium position, driving an immaculately prepared Penske-entered McLaren M19A.
It was Donohue's first and single podium and his first ever championship points. It was also the first time that McLaren clinched fastest lap honours in a Grand Prix, although the 1:43.5s milestone had been posted by team papaya's Denny Hulme.