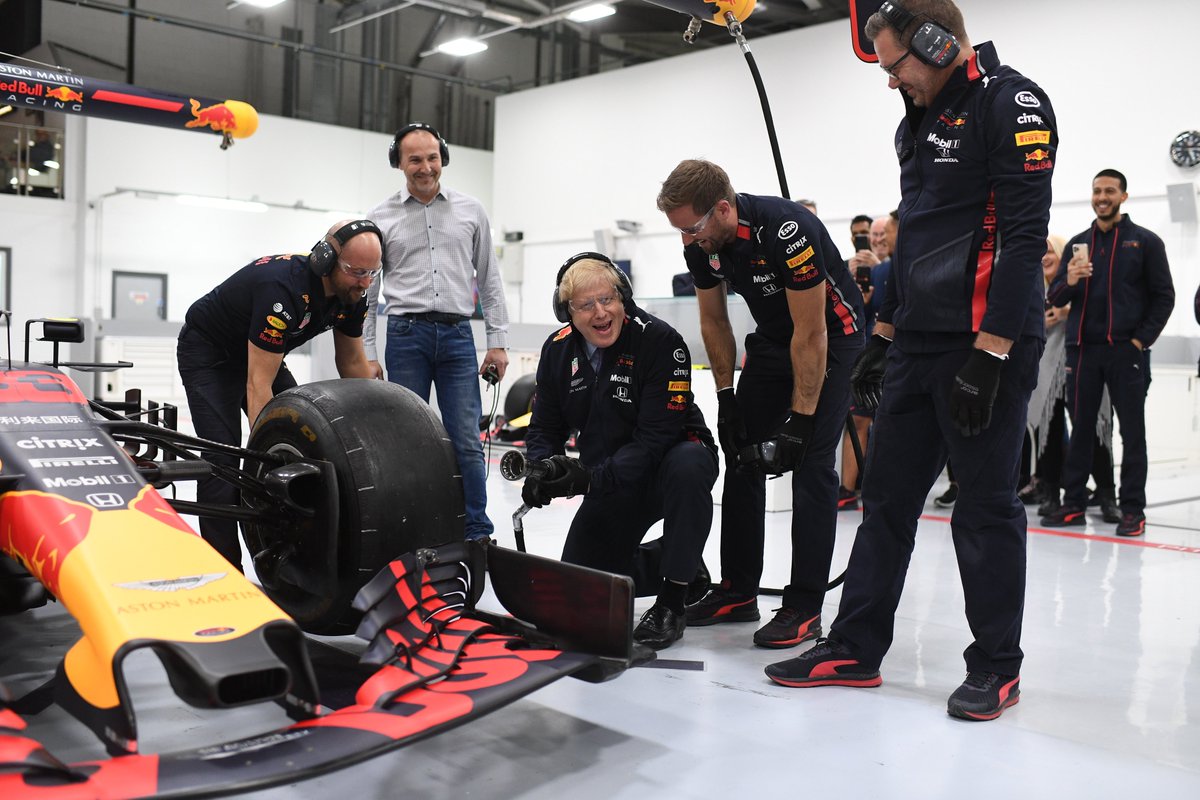 The boys at Red Bull Racing hold the record for the fastest ever pitstop in Formula 1, but yesterday's timed wheel change attempted by Britain Prime Minister Boris Johnson was as slow as Brexit.
The PM stopped by Milton Keynes while on the campaign trail to explain that Britain was "stuck in the pits" and pledged to get it back on track.
Stating that the wheels are falling off would have perhaps been a better metaphor.
Regardless, Johnson's laborious Red Bull wheel change resulted in an unsafe release, which is what you get when you confuse one nut with the other.