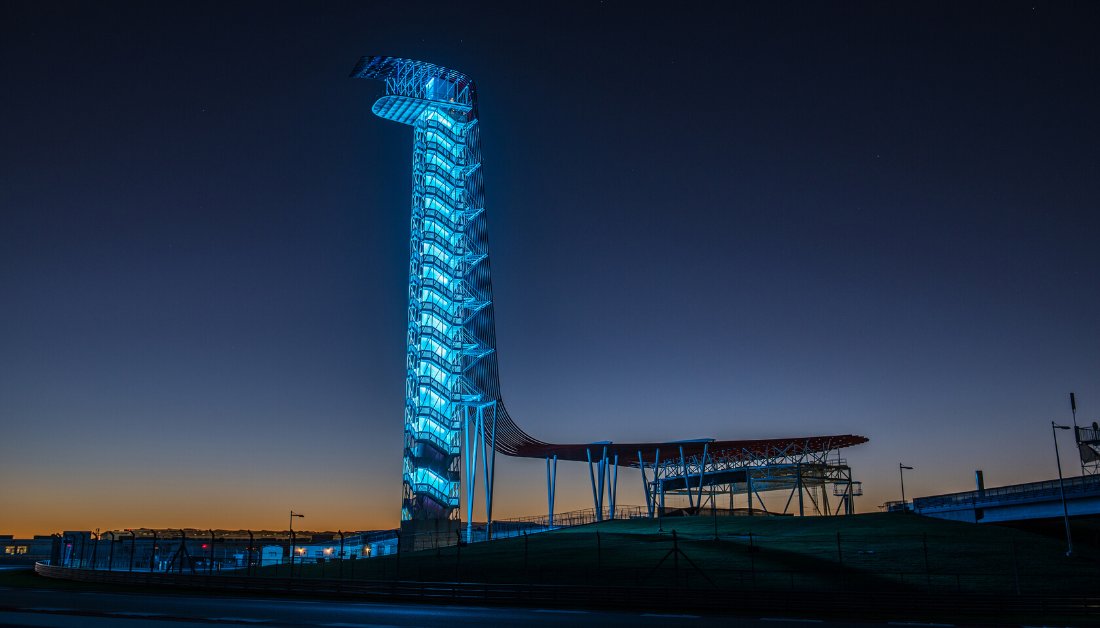 The Circuit of the Americas lit up its tower in blue this week in tribute to frontline staff and essential workers around the world who are fighting the coronavirus pandemic.
The United States Grand Prix is at the tail end of the 2020 season - or what may be left of the campaign once racing gets underway.
So hopefully F1 will enjoy another trip to Austin, one of the sport's most popular destinations, when October comes around.