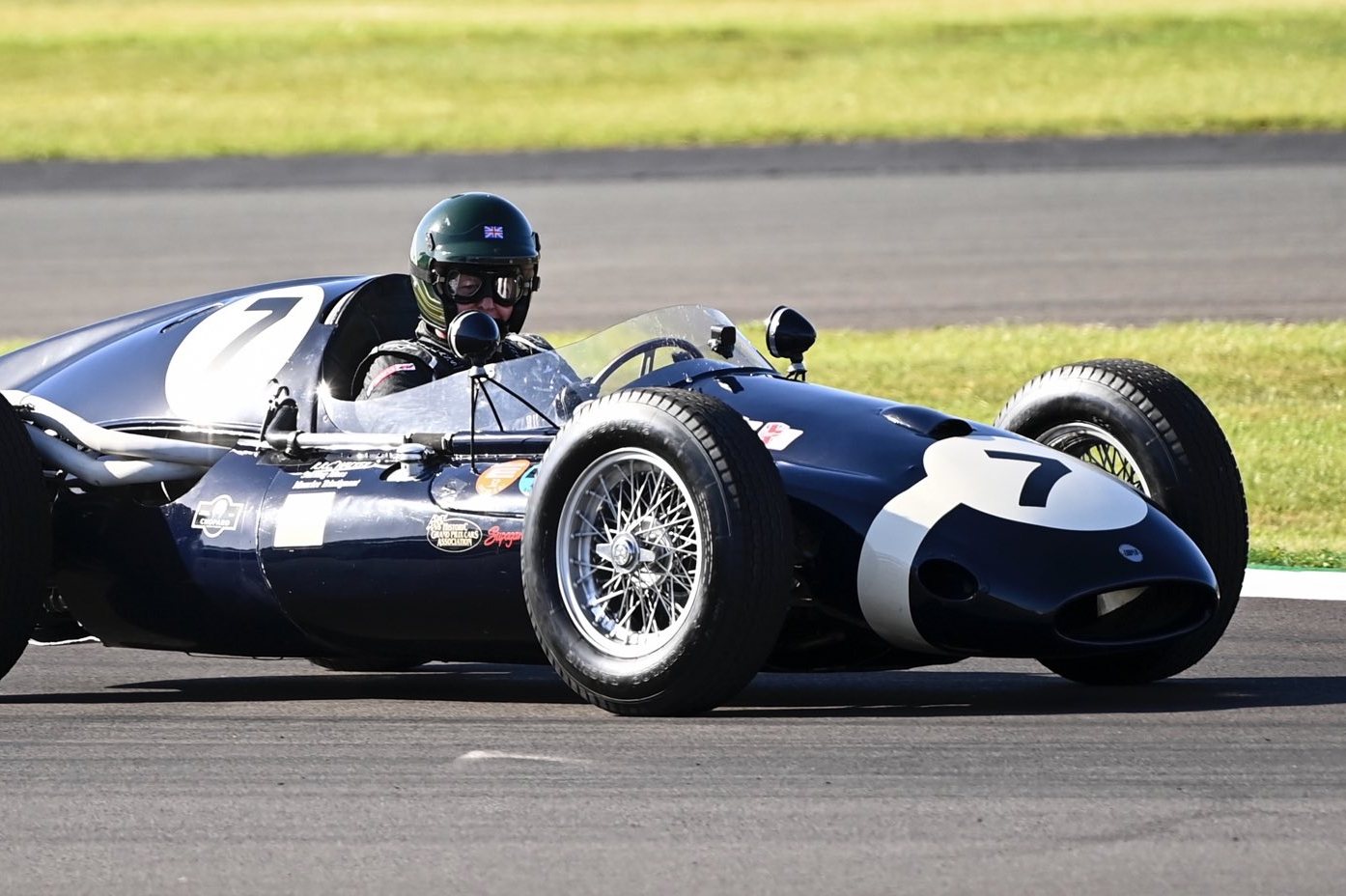 Sky F1's Martin Brundle travelled back in time yesterday at Silverstone, the Grand Prix veteran running a few laps around Silverstone onboard Sir Stirling Moss' race winning Cooper T51.
The classic sortie was part of a tribute piece to Sir Stirling put together by Sky Sport in the context of this weekend's 70th Anniversary GP and that also included demo laps by Jenson Button and Johnny Herbert with two other former famous Moss F1 cars.
Moss won the 1959 Portuguese and Italian Grands Prix at the wheel of the venerable T51 which was also raced that year by French ace Maurice Trintignant.
"It's a few months older than me but much better looking," commented Brundle on social media.
"Very drive-able too, you wear it rather than sit in it. Fuel tanks to protect you each side and DIY rollover bar."