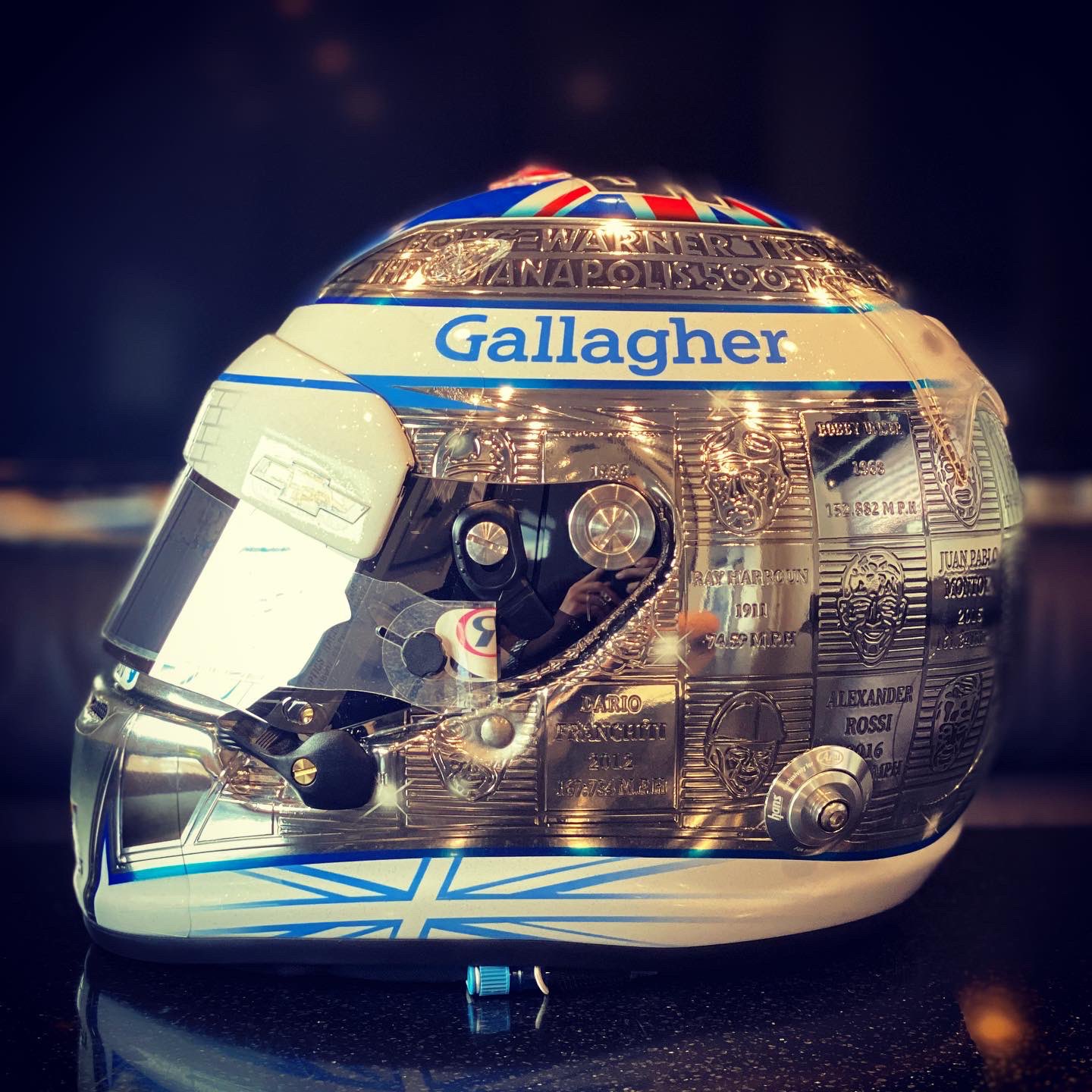 Former F1 driver Max Chilton has come up with a stunning helmet design to spur him on in this month's 104th running of the Indianapolis 500.
Chilton will be racing in the legendary event at the Brickyard on August 23rd with Carlin, the Briton choosing a gleaming livery engraved with the names and faces of those etched on the famous Borg Warner trophy which pays tribute to the revered past Indy 500 winners.
Motorsport helmet artist Jason Fowler is the man responsible for executing the awesome conception.
Chilton failed to qualify for last year's event at the Speedway, but a 33-car entry list will ensure the 29-year-old does not get bumped out of the field this time around.
The Briton will theoretically start his fourth Indy 500, having achieved in 2017 with Chip Ganassi Racing his best result at the Brickyard when he finished 4th.