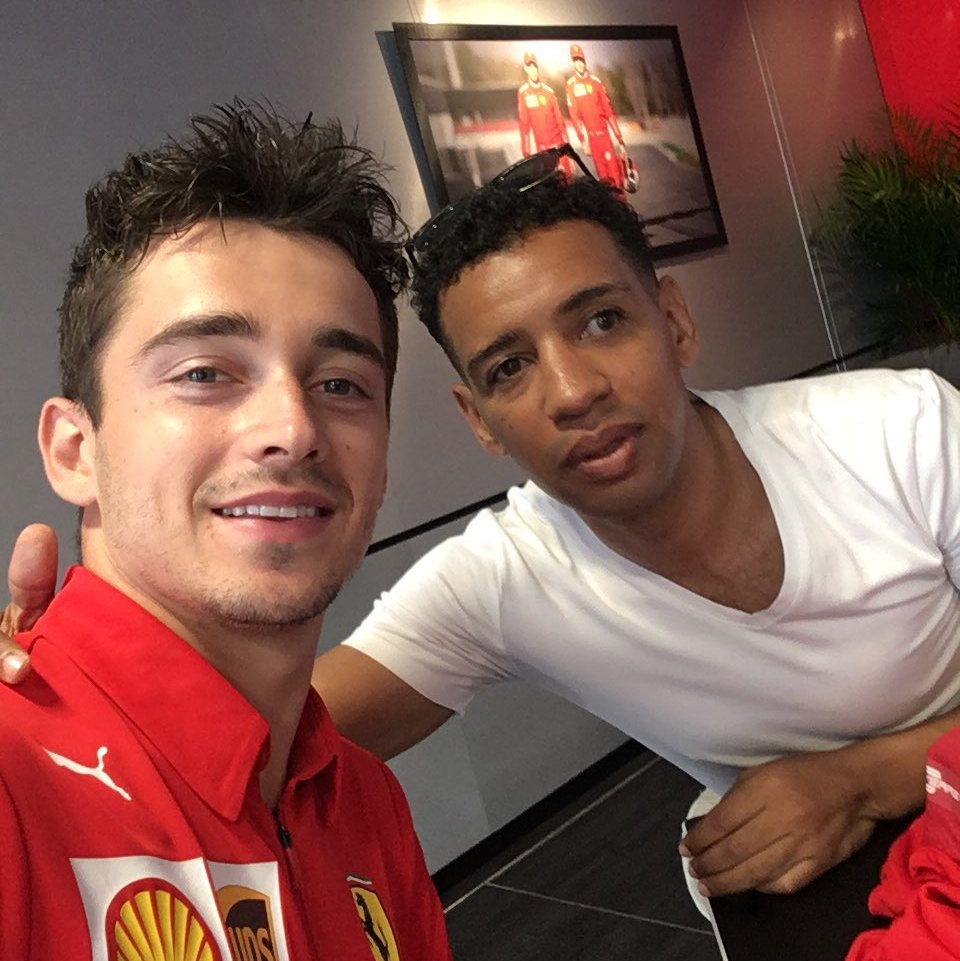 It's been a sad few days for motorsport following the passings of Murray Walker and Sabine Schmitz, but F1's fan community was also hit hard on Wednesday with the news that its most impassioned member, Charaf Eddin, had succumbed to cancer.
Charaf became blind around the age of 20, but the unfortunate hardship never dampened his enthusiasm and passion for Formula 1.
A familiar figure in the paddock who had befriended many, Charaf would head out and stand trackside on Grand Prix weekends and instinctively follow the action, having memorized every corner of every track visited by F1.
The emotional highlight of the visually-impaired superfan's experience in F1 came when he was offered - much to his astonishment - the surprise ride of his life onboard F1's two-seater at the Spanish GP at Barcelona in 2018.
I'll never forget how tightly you held me, dear Charaf. Rest in peace our beautiful friend. https://t.co/gulgotWM6S

— Will Buxton (@wbuxtonofficial) March 17, 2021
Since yesterday, many in F1 have paid tribute to the young Frenchman, including Ferrari's Charles Leclerc who remembered Charaf's passion and perennially happy demeanor.
"Charaf was such an amazing person," wrote the Monegasque on social media. "You always had a huge smile on your face every time we spoke together.
"Always so positive and always using the right words whenever I was feeling down. I'll miss you, and the whole paddock will miss you. Rest In Peace my friend."
Daniel Ricciardo and Nico Rosberg were also among those who took to social media to recall their friend Charaf.
Charaf sadly passed on the weekend. Loved when he was at the track, laughing and joking about something, mainly my terrible French. I'll remember him for just getting on with it with a smile regardless of the cards he was dealt through his life. Thank you for being a bright light pic.twitter.com/mMJLBuqgiY

— Daniel Ricciardo (@danielricciardo) March 18, 2021
One of the most passionate fans of our sport I ever met! @charafeddinF1 you will be so missed! I watched the YT piece of you getting a ride in the 2-seater @F1 car. It made me so happy to see your joy. Another reminder of the importance to enjoy the moment & special experiences. pic.twitter.com/AoVCsUdKA6

— Nico Rosberg (@NicoRosberg) March 18, 2021