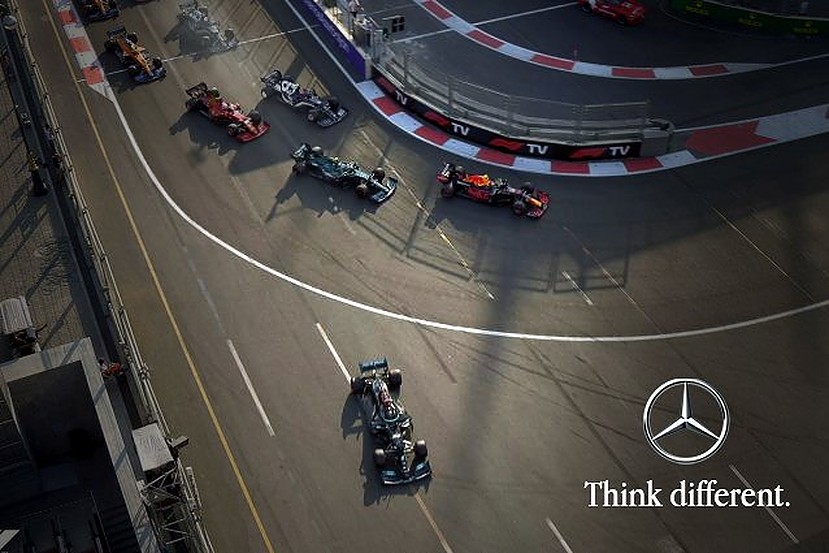 In Baku, Toto Wolff defended Lewis Hamilton after the Mercedes driver's 'magic button' blunder on the restart of the Azerbaijan GP, insisting his driver "just doesn't make mistakes".
It's probably a testimony to the seven-time world champion's outstanding reliability as a driver that when an error does happen, he'll undergo a massive pummeling from his insatiable haters.
But there were also a few amusing and light-hearted teases and taunts after Baku, like this amusing scoff that took Apple's famous 'Think Different' marketing slogan and applied it to Mercedes and Hamilton's calamity in Baku.
Well done.