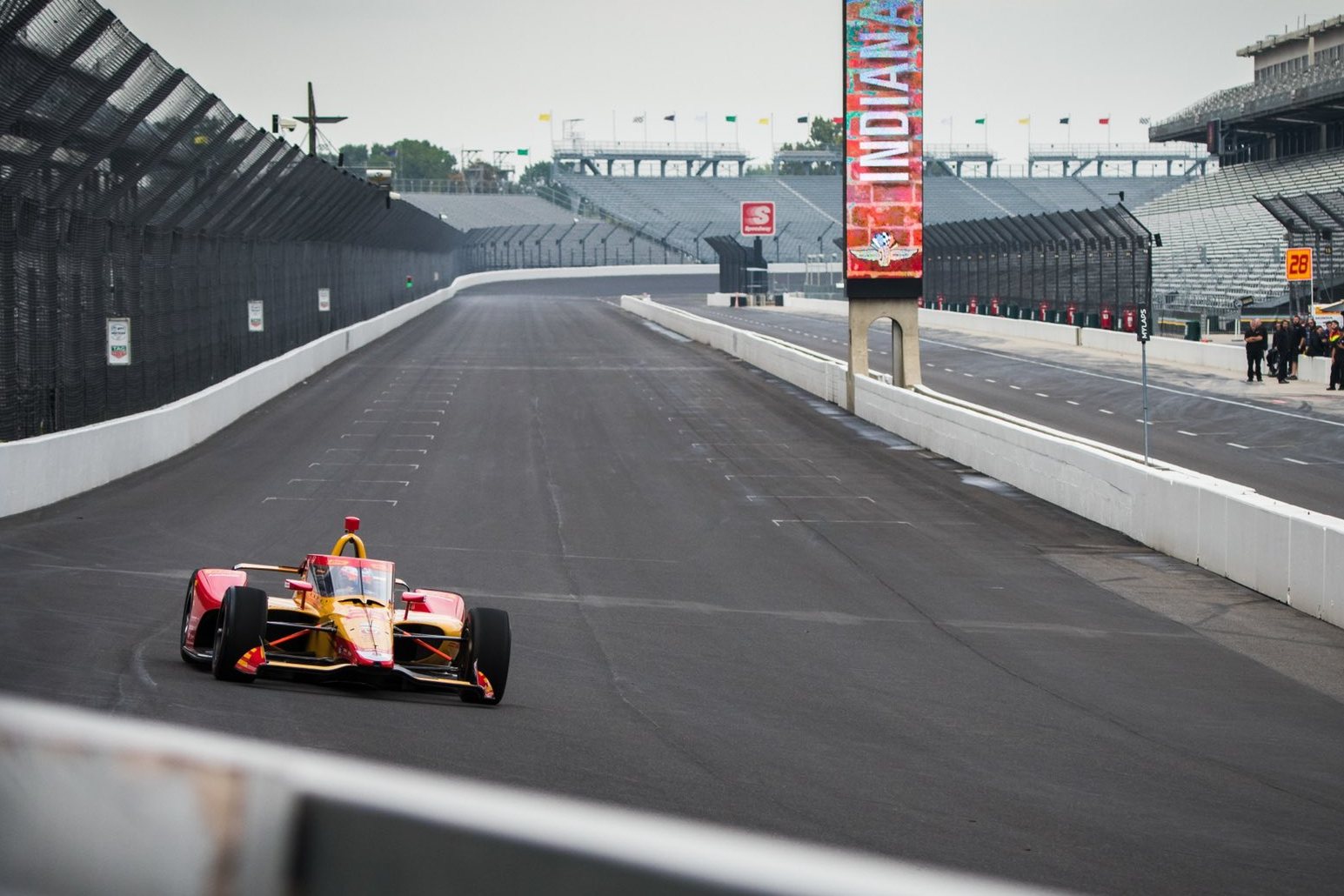 Outfitted in his new DHL colors, Romain Grosjean spent Wednesday at the Indianapolis Motor Speedway with his new IndyCar team Andretti Autosport.
The former Haas F1 driver who enjoyed an impressive rookie year in the NTT IndyCar Series, running on all road courses and tackling one oval event with Dale Coyne Racing, has some big shoes to fill at Andretti as he replaces Indy 500 winner and 2012 IndyCar champion Ryan Hunter-Reay.
The Frenchman's 2022 campaign with Michael Andretti's team will include a full schedule, and indeed his commitment to race on ovals next year was crucial to his signing with the front-running squad.
"We knew that the next step was to do everything because you can't go in a top team if you're not doing all races," he told the media on Wednesday.
"They do want to be fighting for a championship, they do want to be at the front so it was something and I feel comfortable with my decision."
Grosjean, whose Rookie Orientation Programme was cut short by rain at the Speedway yesterday, was nevertheless left impressed at the end of the day by his new team's procedures and organization.
"It's a very impressive team in the way they work, the way they operate," commented the 35-year-old.
"But it's also a very open team. They also are very interested in understanding what we were doing with our car [at Coyne], how could we be so fast.
"It's a big team, but also I like the fact that inside the team you can fly with your own wings. It's not, like, super rigid where you cannot do anything.
"The car set-up today was very, very good. It was kind of easy to go through the phases, which is great. But I think I still need to learn a lot on ovals."
To help him with his oval endeavors, Grosjean will be able to tap into the experience of his teammates next season, Colton Herta and Alexander Rossi.
But James Hincliffe was also on hand at the Brickyard on Thursday to help the team's recruit further his progress.
"I got some good explanations, some good tips from the guys, from the engineers," Grosjean said. "Also, James Hinchcliffe came in the morning, which I appreciated a lot. Michael was there, as well.
"When you've got those guys, they know what they're talking about, so that was great to be with them and to know what to do."
As for the best advice he was given on his first day at the office with Andretti Autosport, Grosjean pointed to a seemingly banal but important element of the track's décor.
"Look at the windsock!" he said. "That was a good one. You don't think about it if you don't know about it."