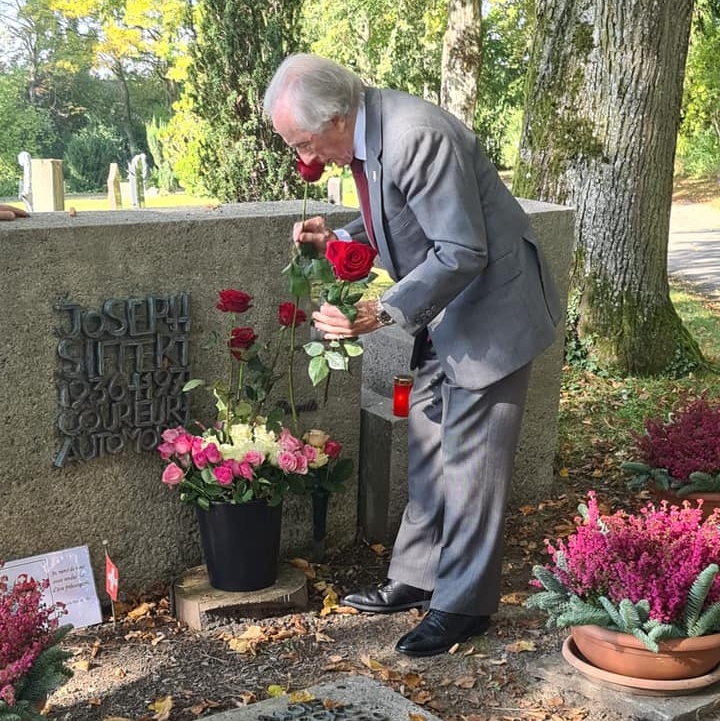 October 24 of this year will mark 50 years since the passing of Swiss motorsport hero Jo Siffert, who was tragically killed at Brands Hatch in 1971 in a season ending non-championship F1 race.
The two-time Grand Prix winner and legendary Porsche sportscar driver's memory was revived last weekend at the Swiss Viper Museum in Givisiez where a special exhibit of Siffert's car is ongoing.
The commemoration was attended by the Siffert family and many distinguished guests, including three-time F1 world champion Sir Jackie Stewart, a close friend of the late Swiss driver.
Sir Jackie paid a heartfelt tribute to Fribourg's local hero after visiting Siffert's grave earlier in the day.
Because you never forget those fallen on the battlefield.