One of the most iconic cars in McLaren's vast history isn't a thoroughbred racer, quite the contrary, but an old machine and modest piece of engineering that started it all for team papaya: Bruce McLaren's 1929 Austin 7.
The little 7 that was built by Austin for 16 years became one of the most popular cars in the United Kingdom in its day, but it also managed to achieve a near global appeal.
One day down under, in New Zealand, an old Austin 7 was acquired in pieces by Les McLaren, Bruce's father.
The young man helped his dad put the little machine back together while also drawing a makeshift, figure-eight racetrack on the family's property, where he would later learn to drive it.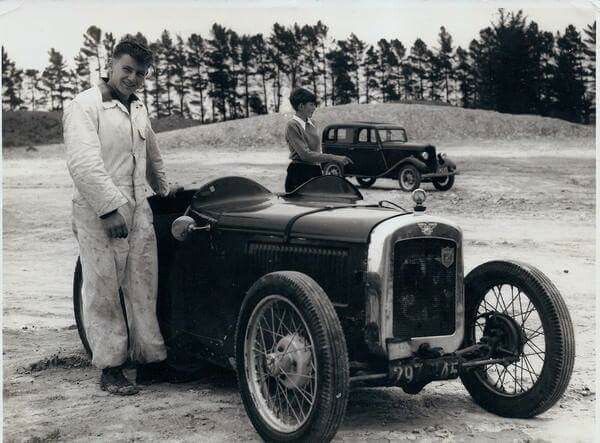 In 1954, Bruce entered the car into his first race, and he won!
After that, the impassioned 15-year-old never looked back.
This weekend's Goodwood Revival celebrates the Austin 7, so it was only fitting for McLaren to send the historic bright-red little machine of its legendary founder to take part in the festivities.