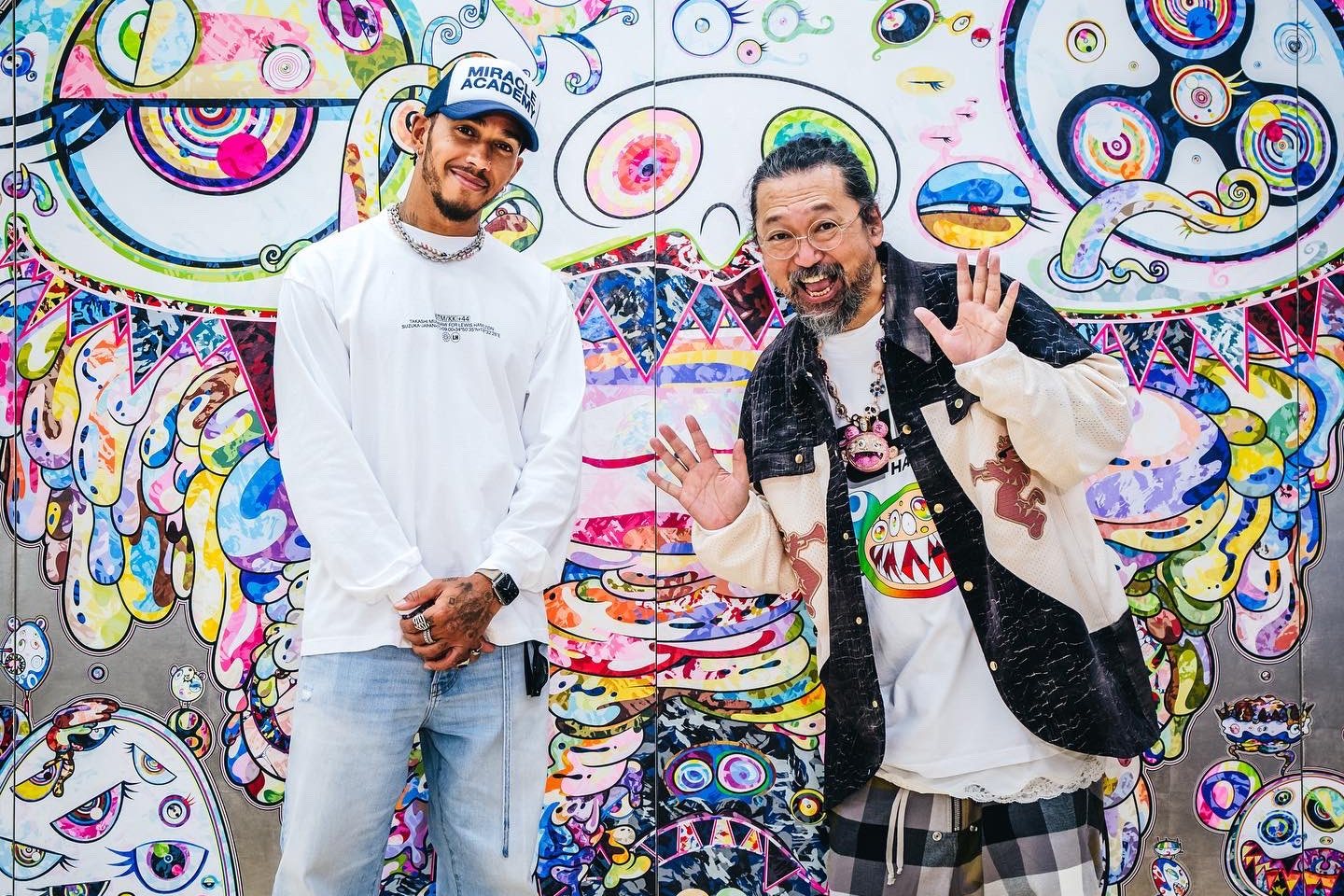 While he waits for that first elusive win of 2022, Lewis Hamilton is moving forward in the fast lane of fashion.
Ahead of this weekend's Japanese Grand Prix, Hamilton met up with renowned Japanese street artist Takashi Murakami with whom the seven-time world champion has formed a partnership to benefit his new +44 fashion brand.
Hamilton has tapped into Murakami's bold and vibrant world of design and color, inspired by anime and manga, for +44's line of clothing appropriately called 'Psychedelic Speed Demon'.
"When I launched +44, I wanted to create bold, brave and transformative collections that made people feel the most authentic versions of themselves," said the Mercedes driver.
"There is no one I consider more suited to help me achieve this than Murakami. He has consistently been at the forefront of street culture for decades, famous for his unique designs which are instantly identifiable as his."