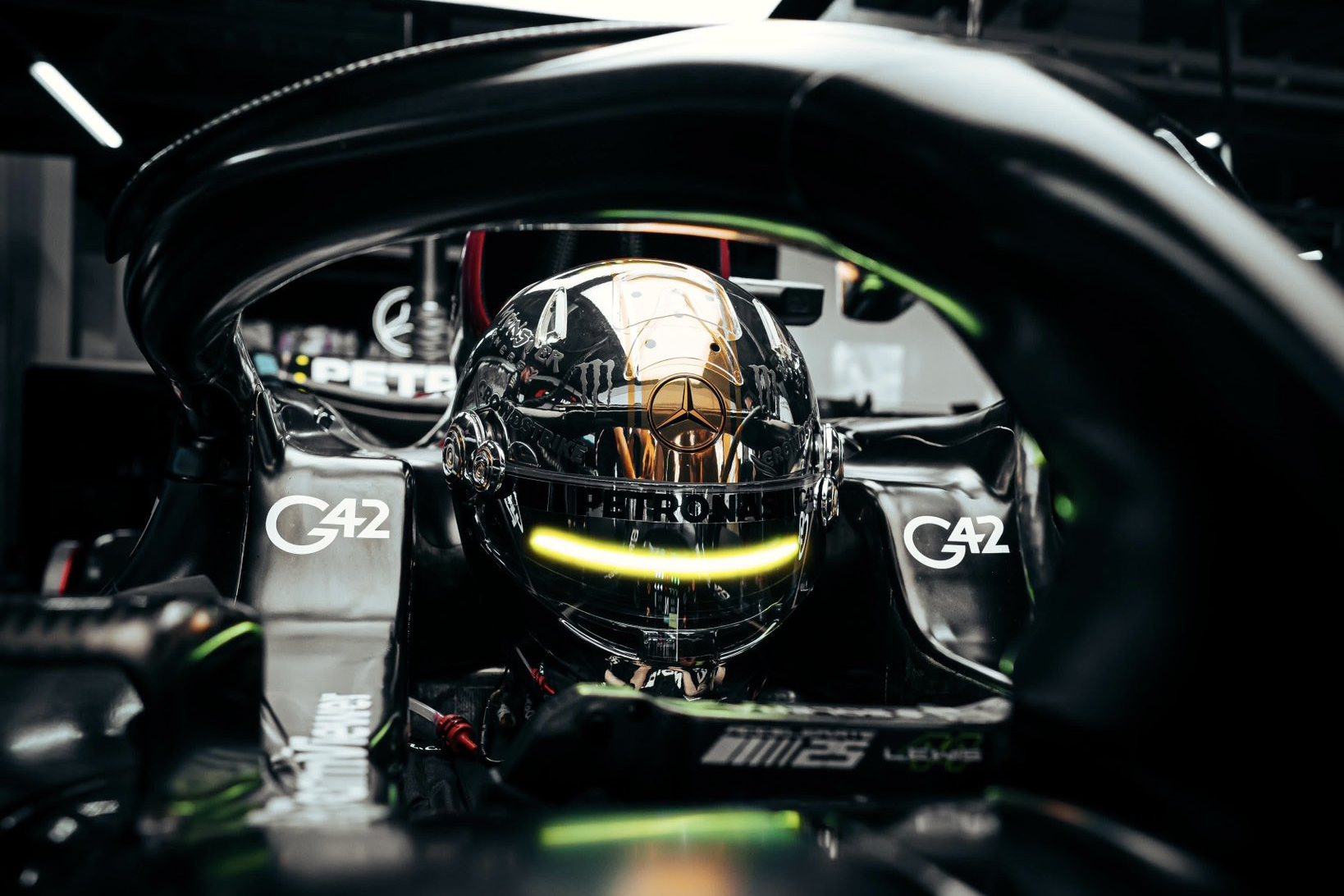 Lewis Hamilton publicly unveiled on Saturday at Suzuka a mesmerizing one-off helmet design created in collaboration with Japanese artist Hajime Sorayama.
The Mercedes driver's headgear not only boasts a sleek chrome finish that radiates with a captivating sheen but also features a horizontal neon light spanning across the visor, creating a striking visual contrast against the reflective surface.
This artistic partnership has yielded a helmet that not only showcases Hamilton's evolving style but also pays tribute to Japanese creativity and innovation, promising to captivate fans and fellow competitors alike as he races for glory in Japan.
"Worked with @hajimesorayamaofficial on this helmet and so proud of how it came to life !!" Hamilton wrote on Instagram.
"I've been a fan of him and his work for a long time and since the dawn of launching @plus44world, collaborating with him has been a personal goal of mine."
Hamilton's lid isn't just turning heads; it's turned the concept of helmet design on its head!
4