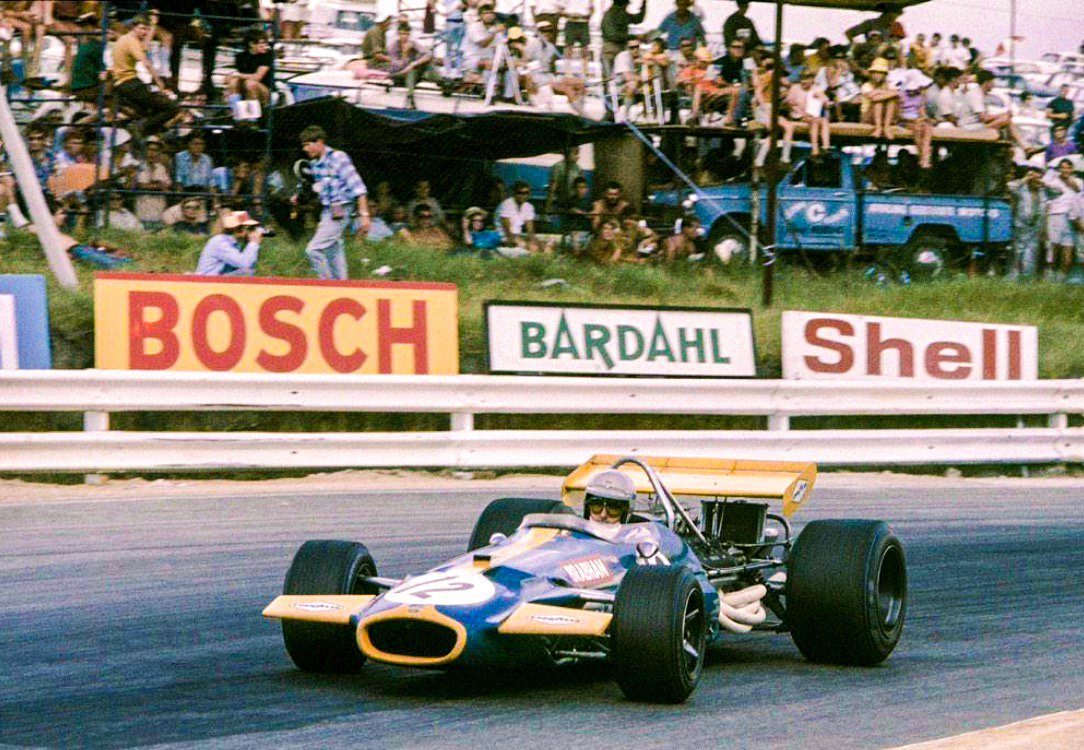 Three-time F1 world champion Jack Brabham picked up his fourteenth and final Grand Prix triumph on this day in 1970, the Aussie winning the South African GP at Kyalami.
'Black Jack', as he was nicknamed back in the day, beat to the flag McLaren's Denny Hulme and the March of Jackie Stewart.
Brabham was at the wheel of the eponymous new Ron Tauranac-designed Brabham-Cosworth BT33 which featured an aluminum monocoque, a first for Brabham at the time.
In his swansong year, Brabham was a front-runner in F1 with the elegant BT33, and was twice on course to winning, at Monaco and at Brands Hatch, when he lost both races on the final lap. But those are stories for another day…