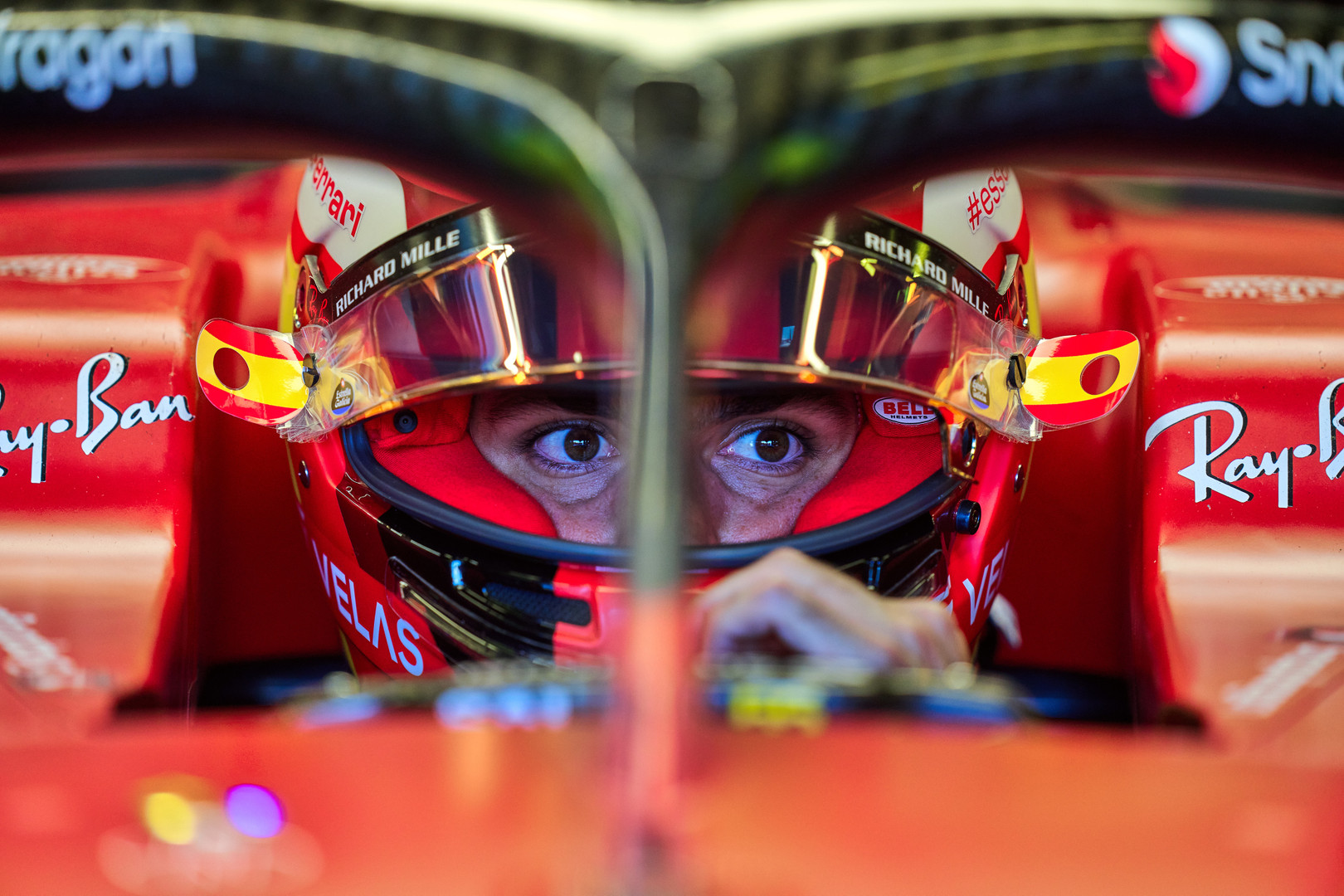 Carlos Sainz (Retired, Lap 2): 5/10
This was probably the worst weekend for Carlos Sainz since he joined Ferrari at the start of last year, and the first time that the Spaniard has looked second best to his team mate Charles Leclerc. Despite topping the timesheets in first practice, he was cited for impeding Lance Stroll and was then over three tenths off the quickest time in the ensuing practice sessions. Even so he looked like being one of the favourites for pole in qualifying only for everything to go terribly wrong in the final round of the session when problems getting the car started for its final run put him off his game and consigned him to ninth place on the grid. When it came to the race, by his own admission he was too impatient to make amends for the qualifying debacle, but with the car going into anti-stall and the hard compound tyres taking too long to warm up he instead ended up beached in the gravel on lap 2. That was a most disappointing end to the affair for Sainz, who did his best to look thrilled and delighted for the team as Leclerc went on to dominate the race.
Sebastian Vettel (Retired, Lap 23): 3/10
The only person having a worse time of it in Melbourne than Carlos Sainz was Sebastian Vettel. How to explain just how bad the German driver was this weekend? If he'd been a rookie in his very first outing then we could have understood it, but this is one of the most experienced veterans on the grid with four world championships to his name. He completed only 18 laps on Friday, and while the reason he was sidelined was due to a power unit issue that wasn't his fault, how to explain what happened next when he borrowed a moped to return to pit lane? Even if he'd managed to explain his acquisition of a scooter to the stewards, the sight of him waving to fans along the way with his helmet perched on top of his head would surely have given the safety-minded FIA bigwigs a seizure. He then made matters worse by crashing in final practice, and while the Aston Martin engineers managed to put the car back together for a second time he was left with too little time to set a lap close to making it through to Q2. And then for good measure he crashed again on Sunday, 23 laps into the race, and all he could do was radio in another apology to a now-exhausted pit crew.