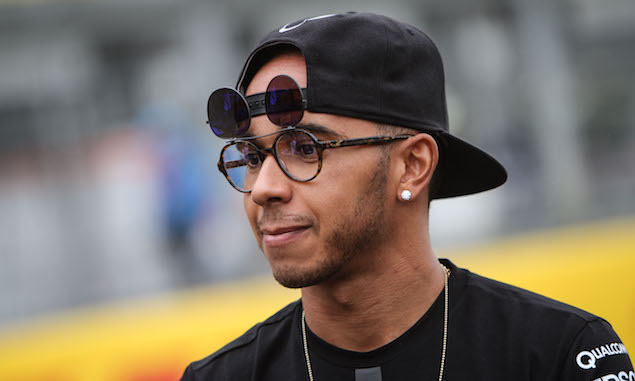 Lewis Hamilton has explained why he opted not to test for Mercedes following the Austrian Grand Prix.
With teams having to run a rookie driver on two of the four days of in-season testing, most are giving one day each to their race drivers. With Nico Rosberg having tested in Barcelona in May, Hamilton was in line to test in Austria last week but decided not to, and Rosberg got extra mileage as a result.
Having been beaten by Rosberg in the race at the Red Bull Ring, the double world champion came in for criticism for skipping the test but explained he prioritised some health checks instead.
"Testing is great and I enjoy it, but it was not because I didn't win that I didn't do the test," Hamilton said. "I had something important to do, doctor check-ups and those sorts of things, which I felt were more important for getting myself here at 100%."
However, Hamilton admits he now feels a need to regain momentum from his team-mate after Rosberg's victory.
"Every weekend you feel you want to get back to it. I feel really happy with my performance over the weekend, more so than other years where perhaps I've been unhappy with a certain performance at some point. The last couple of races have had some ups and downs and the last one at the start made a huge difference.
"The good thing is that from the mishaps and things that have happened, we study and analyse them and often fix them or improve them to make sure they don't happen again. Definitely after the last race Nico simulated what happened for me at the start with the car and found a real serious issue that could have affected us perhaps this weekend. That's now been rectified and improved, so that's a real positive."
Click here for the F1 drivers' girlfriends gallery
Keep up to date with all the F1 news via Facebook and Twitter