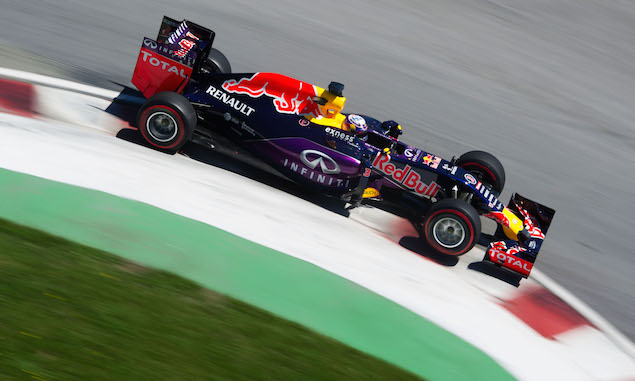 Aston Martin has been linked with a return to F1 via a partnership with Red Bull which could facilitate a deal to use Mercedes power units.
According to a report by Autocar, Aston Martin bosses are in talks with Red Bull about a possible deal as the four-time constructors' champion considers its future with current power unit supplier Renault. Relations between Red Bull and Renault have been strained on numerous occasions this year due to a lack of competitiveness from the power unit compared to Mercedes and Ferrari.
With Renault considering its options, the report suggests Aston Martin branding would appear on the Red Bull in a partnership similar to the one currently in place with Infiniti - the upmarket brand of Renault's sister marque, Nissan.
Mercedes currently holds a 5% stake in Aston Martin and the potential partnership would see Red Bull receiving the Mercedes power unit, an attractive proposition for the team as Renault pushes ahead with plans to take over Lotus.
Aston Martin previously entered F1 for a handful of races in 1959 and 1960, but after limited success quit to focus on its sportscar projects.
Click here for Saturday's gallery from the British Grand Prix
Keep up to date with all the F1 news via Facebook and Twitter